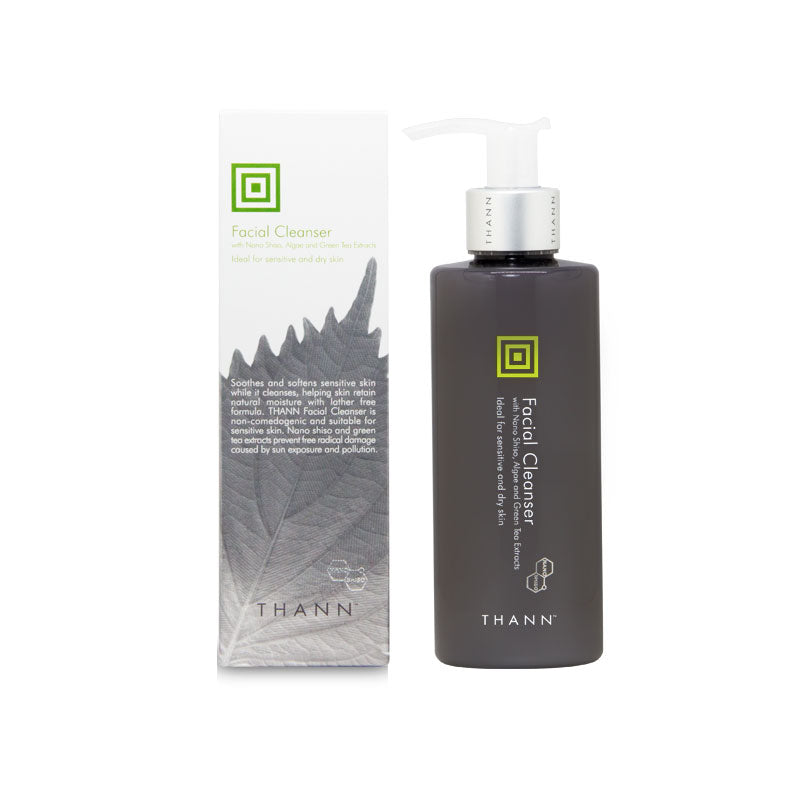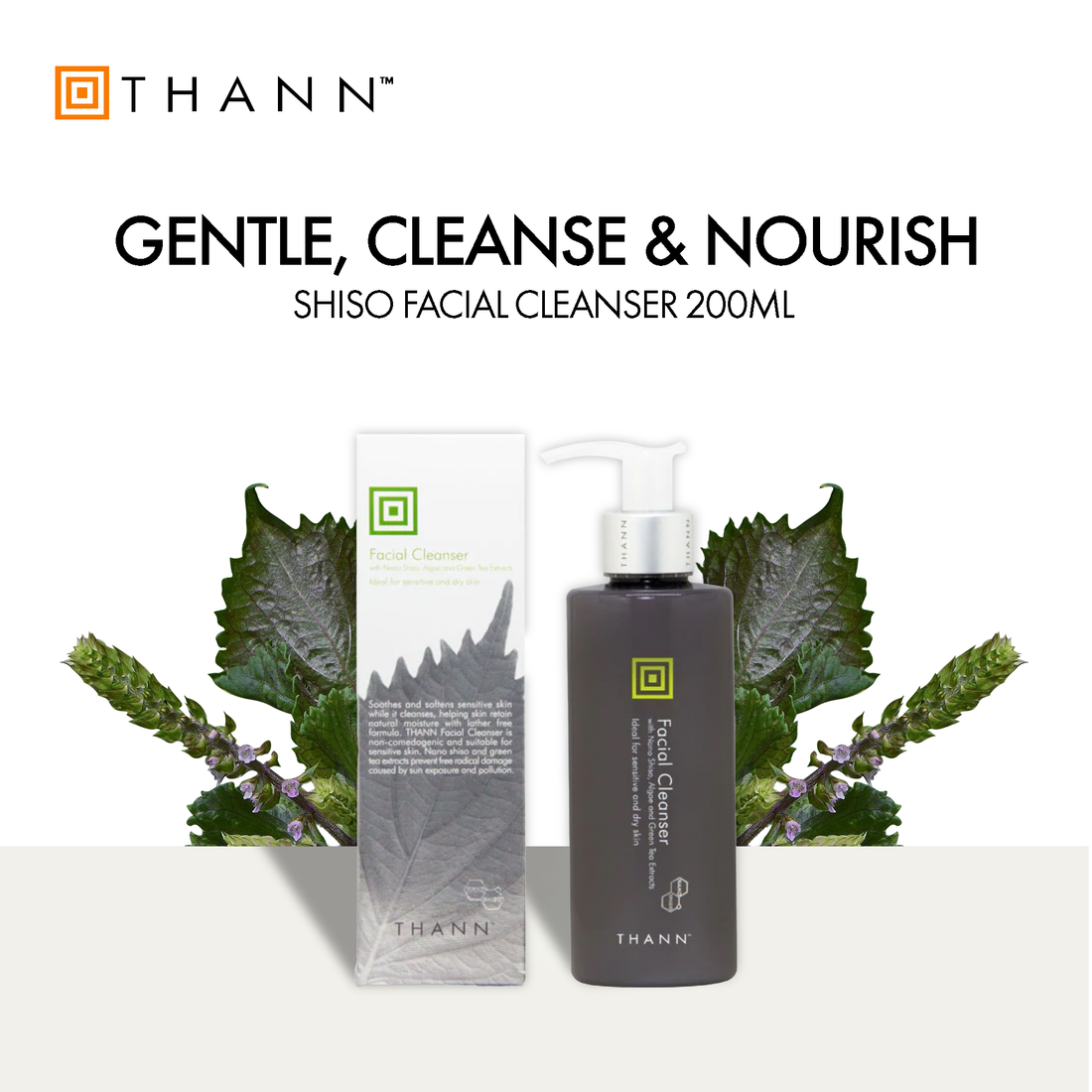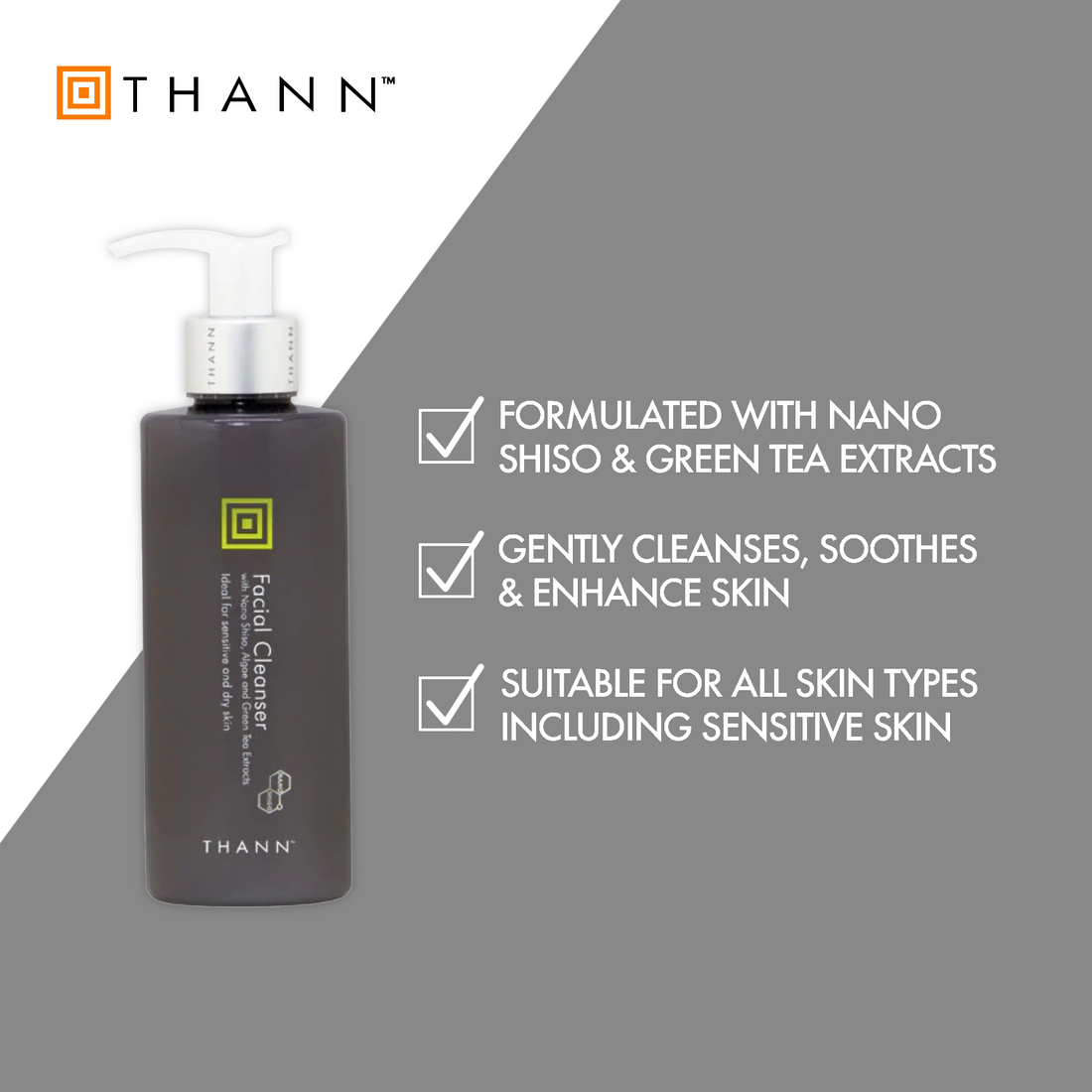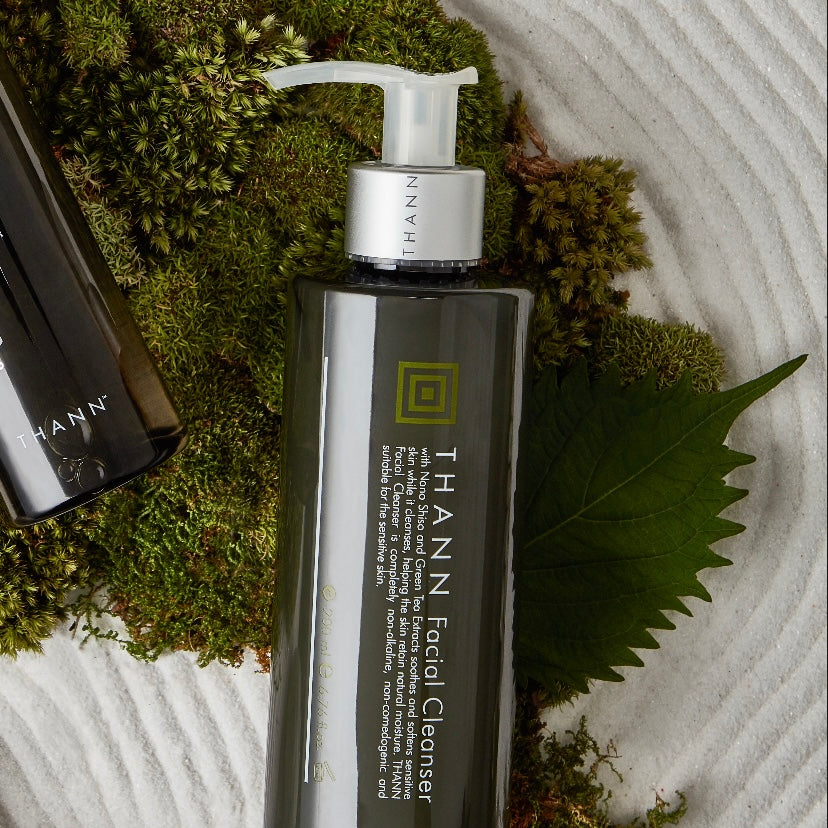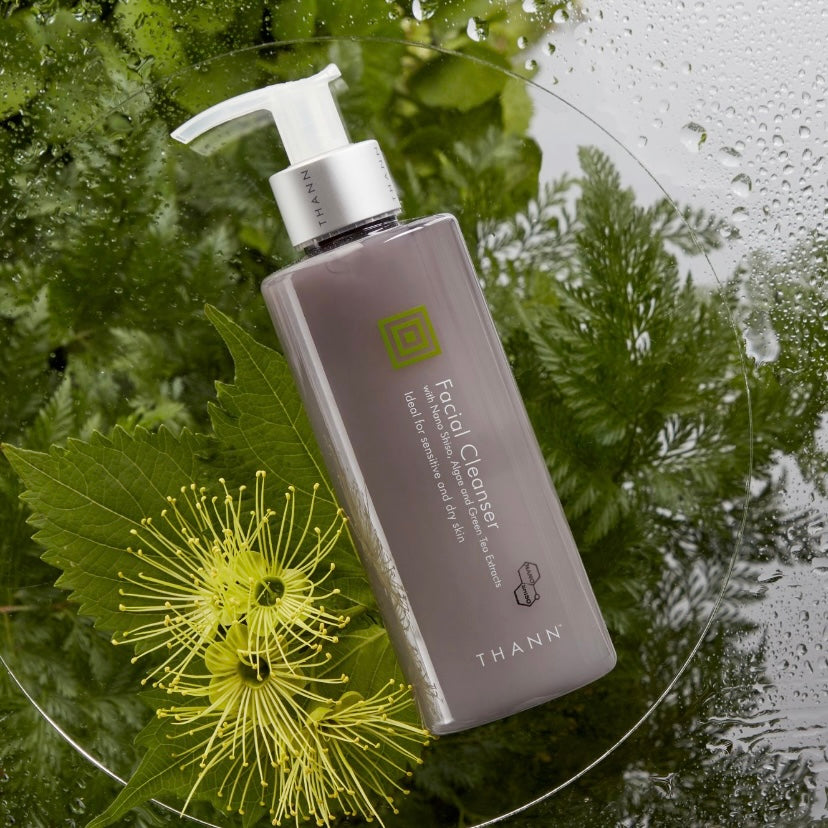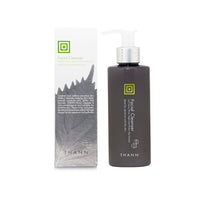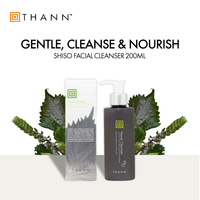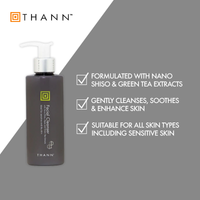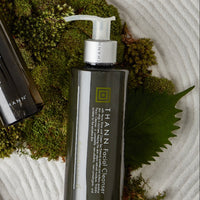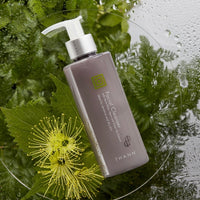 Shiso Facial Cleanser 200ml
With Nano Shiso and Green Tea Extracts 
THANN Shiso Facial Cleanser, a gentle pH-balancing cleanser that thoroughly cleanses your skin and pores without stripping the skin while providing anti-aging, moisturizing, and soothing benefits for the skin.
Our milky, gel type pH-balancing formula is non-comedogenic and non-alkaline, it is suitable for all skin types including sensitive skin.
Paraben Free • Mineral Oil Free • Sulfate Free • Silicone Free • No Artificial Color • Dermatologically Tested
Key Ingredients:
- Green Tea Extract is a powerful antioxidant that soothes, calms, and brightens your skin while prevent the appearance of premature aging.
- Nano Shiso Extract contains a potent antioxidants and is rich in omega-3, which penetrates deeply into your skin to soothes, repairs, and protects skin from premature aging while helps maintain the skin barrier to protect against water loss.
- Witch Hazel Leaf Extract helps fights acne-causing bacteria, helps shrink your pores and prevents breakout.
How to use:
Use one to two pumps and gently massage onto damp face. Rinse off with lukewarm water.
Size: 200 ml / 6.76 fl.oz.
Main ingredients 
Pamper & cleanse skin daily 
Testimonials 
@田嗨嗨嗨
泰国本土牌子
他家香薰比较有名
帮好朋友带香薰的时候随便买了个洁面和卸妆油
本来大部分原因是觉得瓶子很好看
没想到也很好用啊
卸妆油用完会觉得有点点油但是我是干皮用完觉得很舒服也卸的很干净
洗面奶没什么泡沫的那种 水水的QQ的 用完觉得炒鸡舒服
比较适合干皮的我觉得 润润的 最主要的是味道特好闻!!!
有点水果的甜甜的味道又有点花草清香但是一点也不熏人
喜欢~~
价钱不记得了两个加起来大概500多人民币好像
護膚從潔面開始
今天先來跟大家介紹這枝Thann的天然紫蘇潔面乳。
這瓶紫蘇潔面乳已經用上7,8瓶了,特別喜歡它的無泡沫配方👍🏻 不刺激毛孔,而且滲著淡淡的綠茶味道!而且,Thann的產品不含苯甲酸酯類的防腐劑,現在我家正直青春期的寶寶也在使用。
用法簡單,平常在家都是臉乾時直接使用,取出適量的潔面乳,打圈按摩,再用清水或面紙擦掉即可! 使用後不會有種繃繃緊的感覺,特別舒服。而且溫和的中性成分不會阻塞毛孔,特別適合敏感肌👍🏻👍🏻
不要看它小小一瓶,一瓶我平均可以用到大約3-4個月哦!
这款洁面是适合所有肤质的!尤其是敏感肌! 它蕴含紫苏和绿茶精华保护肌肤,顺滑肌肤,温和清洁的同时让肌肤更柔软。它里面还有绿茶萃取物,玉米萃取物和北美金缕梅提取物,可以清洁污垢,细化毛孔,温和清洁。
洁面是按压嘴的设计,挤出来是透明凝露的质地,属于那种无泡的洁面(喜欢泡沫的勿入)⚠️无酒精!无皂基! 不含矿物油!不含人工色素!不含人工香料!
• Dermatologically tested • Paraben Free • SLES free • Petroleum free • No artificial colour
INGREDIENTS
Aqua (Water), Glycerin (Palm derived), Olive Oil PEG-7 Esters (Olive derived), Cetyl Alcohol (Coconut derived), Decyl Glucoside (Plant derived), Phenoxyethanol, Disodium Cocoyl Glutamate (Coconut derived), Parfum (Fragrance), Citrus Aurantium Dulcis (Orange) Oil, Perilla Ocymoides (Shiso) Leaf Extract, Camellia Sinensis (Green Tea) Leaf Extract, Algae Extract, Hamamelis Virginiana (Witch Hazel) Leaf Extract, Methylisothiazolinone
Please be informed that THANN reserves the right to change or adjust the formulation for optimum result without prior notice. Please refer to the ingredient list on the product package you receive for the most up to date list of ingredients.
New to Thann?
We Focus On Your Total Wellness
For over 20 years, we provide remedies with aromatherapy and natural goodness for today's hectic lifestyle.
More than ever, our modern way of living creates mental and physical imbalances.
UV Exposure, Late Nights, Prolonged Stress and Processed Foods are some examples of how our body and mind can be negatively impacted.
Learn More
Check it Out
Monthly Promotions
Don't miss out on Thann's monthly promotion, featuring discounted prices on a select group of high-quality skincare and aromatherapy products. Sign up for their newsletter to stay up-to-date on the latest deals and special offers, and treat yourself to some luxurious products at a great price.
Learn More