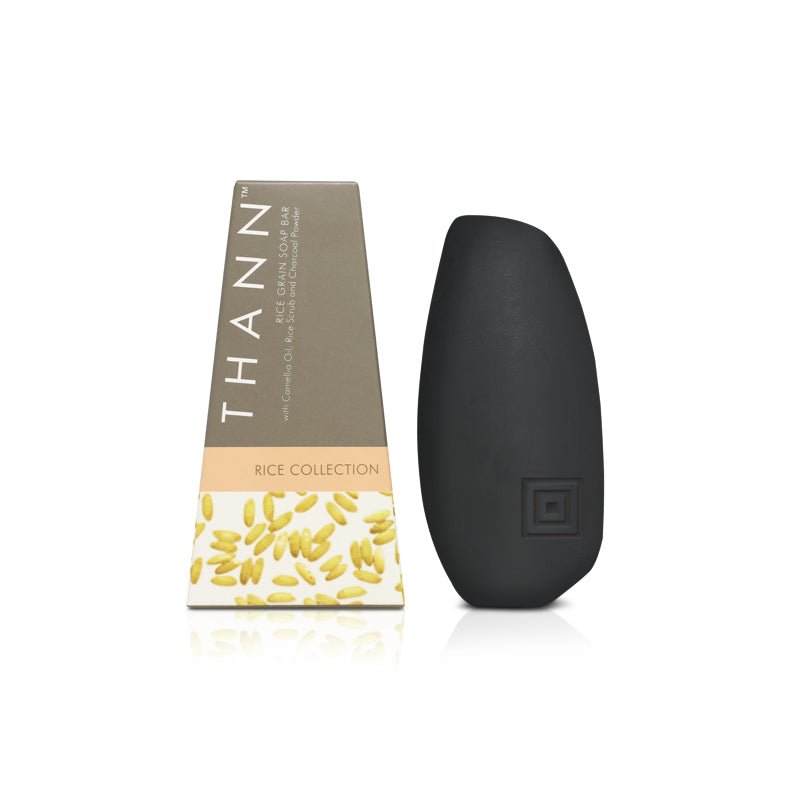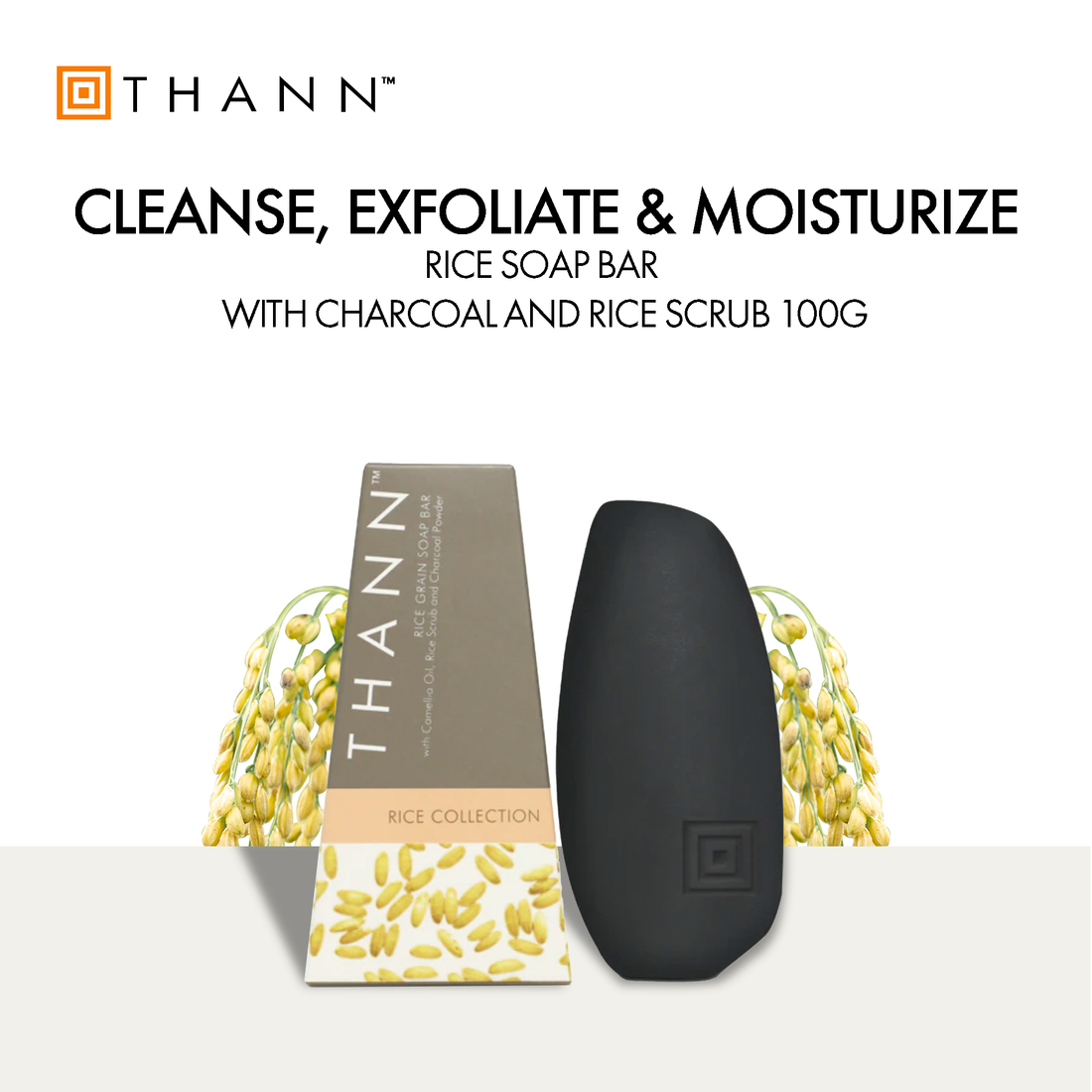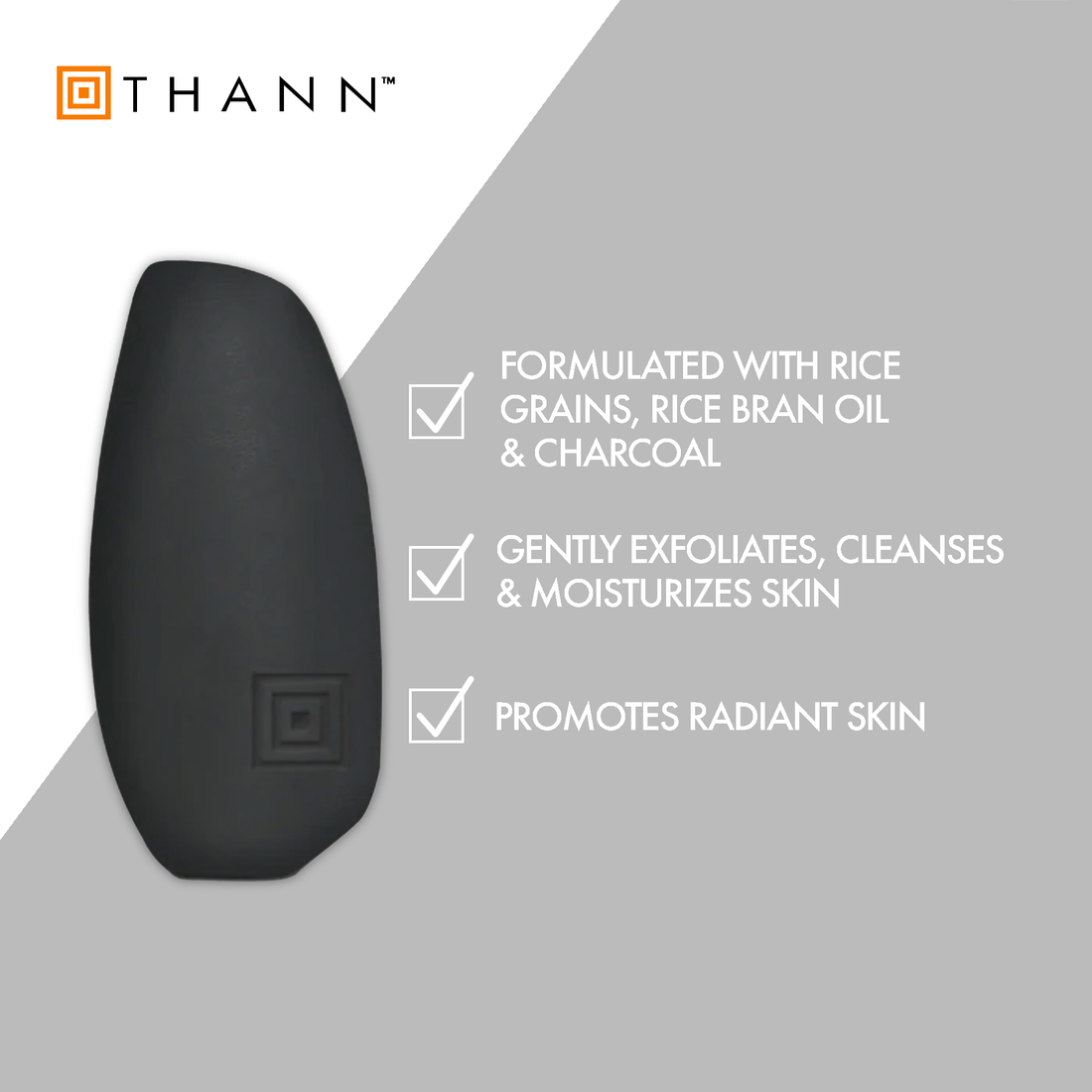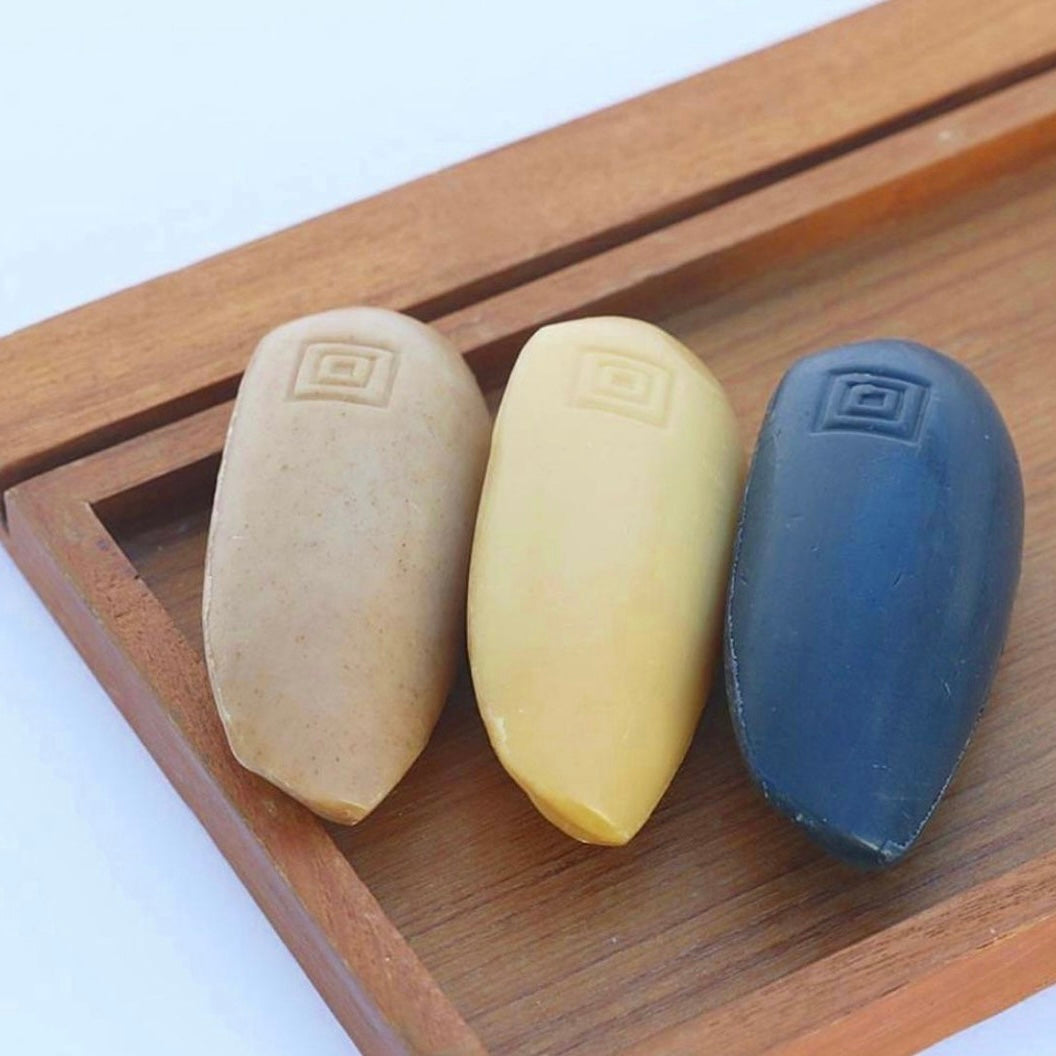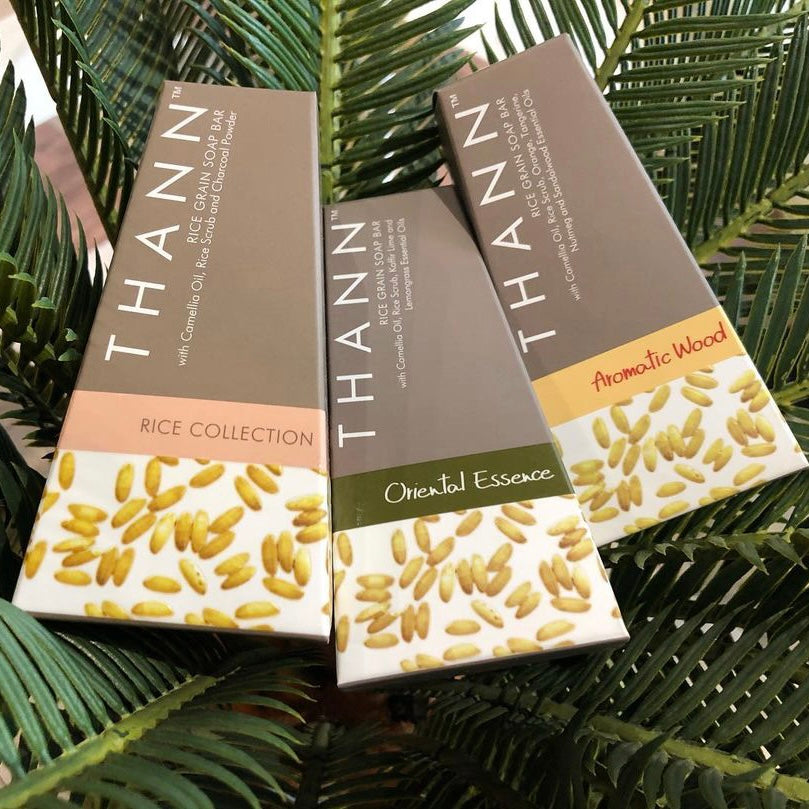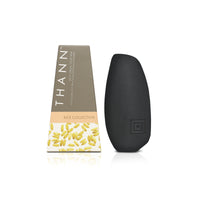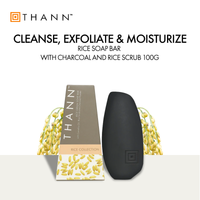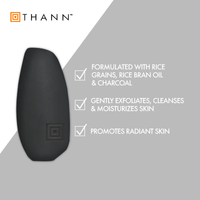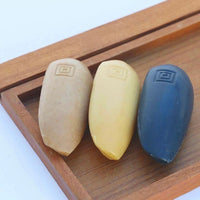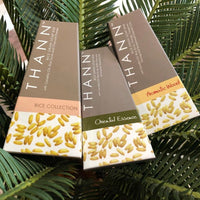 Rice Soap Bar With Charcoal And Rice Scrub 100g
Detoxifies the skin leaving it revitalized and thoroughly cleansed. THANN rice grain soap bar provides the benefits from nourishing and purifying rice bran oil and charcoal. 
Rice bran oil contains high level of Vitamin E, Vitamin B, omega-9, and fatty acids, helps hydrate, even out skin tone, and reduce the appearance of aging skin. Charcoal detoxifies the skin by cleansing out impurities and excess oil revealing a purified and fresh skin. Rice scrub gently exfoliates and removes dead skin cells from the skin's surface to reveal glowing and healthier looking skin.
Dermatologically tested • No artificial color • Mineral oil free • Paraben free
Size: 100 g / 3.5 oz.
Main ingredients 
Testimonials 
出发去泰国之前,做Shopping功课的时候了解到这个牌子的紫苏防晒特别有名 在泰国逛商场的时候无意中看到了Thann的专柜,像我本身就特别喜欢用各种纯天然牌子的皂,果断买了3个哈哈,这个牌子的产品貌似就是分为3个系列的,打开使用了纯米系列的那款皂,觉得挺好哒,味道天然好闻,洗后也不会很干很紧绷,是一款不错的精油皂
• Dermatologically tested • No artificial colour • Mineral oil free • Paraben free
INGREDIENTS 
Oryza Sativa (Rice) Bran Oil, Elaeis Guineensis (Palm) Oil, Cocos Nucifera (Coconut) Oil, Sodium Hydroxide, Aqua (Water), Oryza Sativa (Black Rice) Extract, Parfum (Fragrance), Glycerin (Palm derived), Charcoal Powder, Oryza Sativa  (Rice)  Powder, Tocopheryl Acetate 
Please be informed that THANN reserves the right to change or adjust the formulation for optimum result without prior notice. Please refer to the ingredient list on the product package you receive for the most up to date list of ingredients
NEW TO THANN?
We Focus On Your Total Wellness
For over 20 years, we provide remedies with aromatherapy and natural goodness for today's hectic lifestyle.
More than ever, our modern way of living creates mental and physical imbalances.
UV Exposure, Late Nights, Prolonged Stress and Processed Foods are some examples of how our body and mind can be negatively impacted.
Learn More
Check it Out
Monthly Promotions
Don't miss out on Thann's monthly promotion, featuring discounted prices on a select group of high-quality skincare and aromatherapy products. Sign up for their newsletter to stay up-to-date on the latest deals and special offers, and treat yourself to some luxurious products at a great price.
Learn More