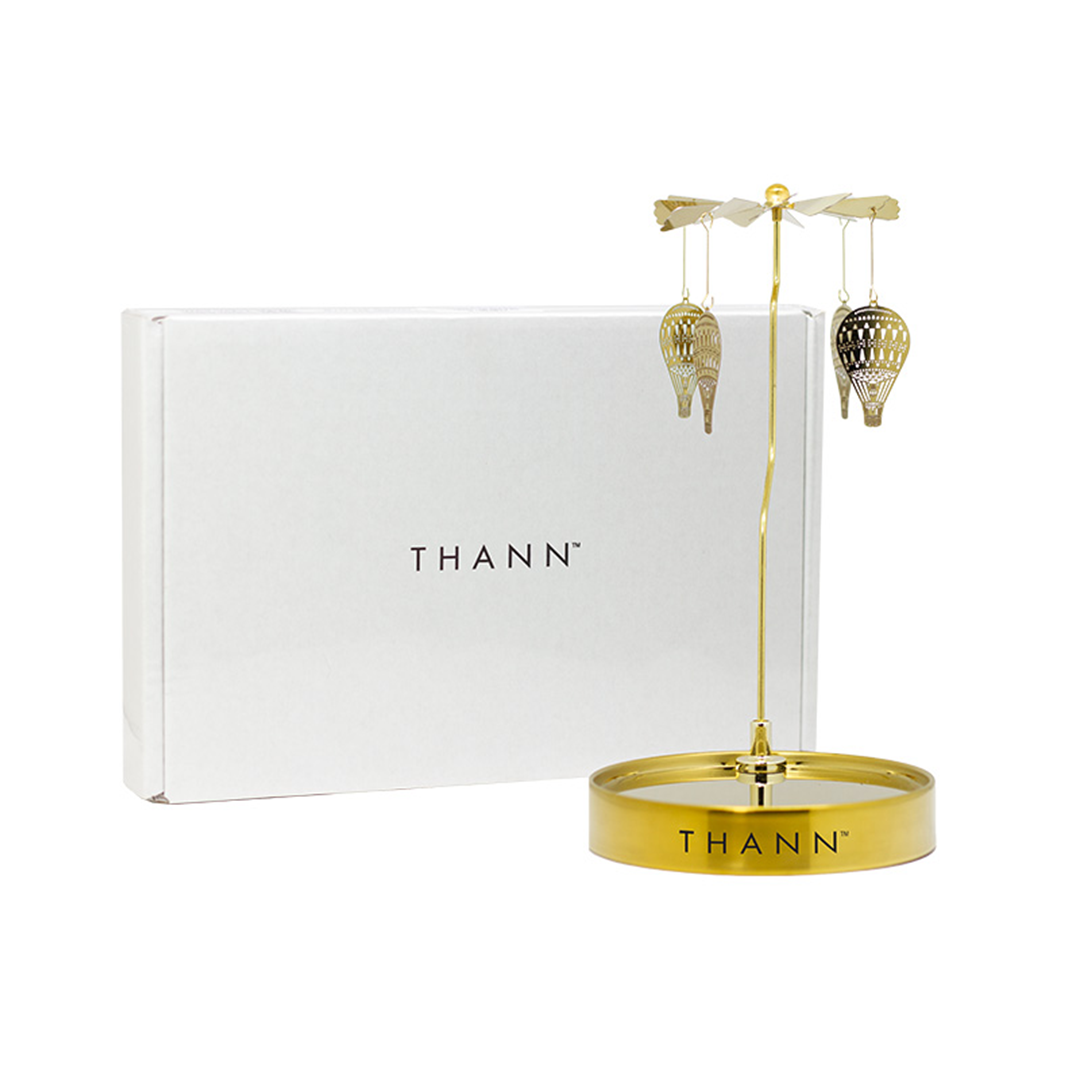 Carousel Set 22cm - Balloon
Introducing Thann's Candle Pedestal with Carousel, a stunning addition to elevate your candlelit moments into a mesmerizing experience. Crafted with meticulous attention to detail, this pedestal is designed to enchant and captivate.
As you light your candle, the carousel comes to life, gently rotating to create a captivating and whimsical display. Thann's Candle Carousel transforms your candle-lit moments into a delightful spectacle. Whether as a centerpiece for your dining table, a calming addition to your meditation space, or a thoughtful gift, this pedestal adds an enchanting touch to any setting. Experience the magic of candlelight with Thann's Candle Pedestal, where beauty meets innovation and tranquility intertwines with artistry.