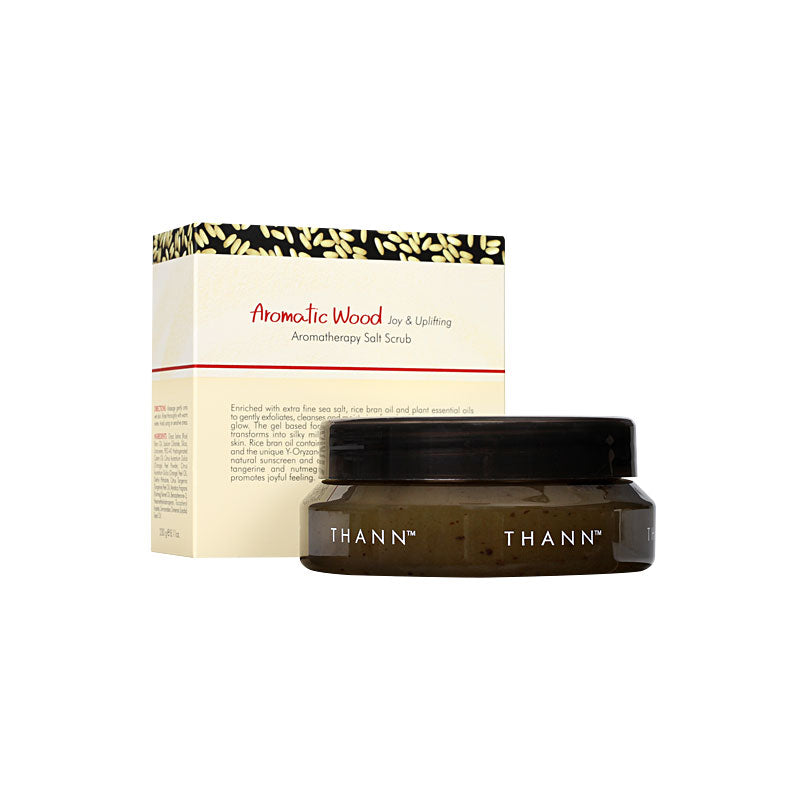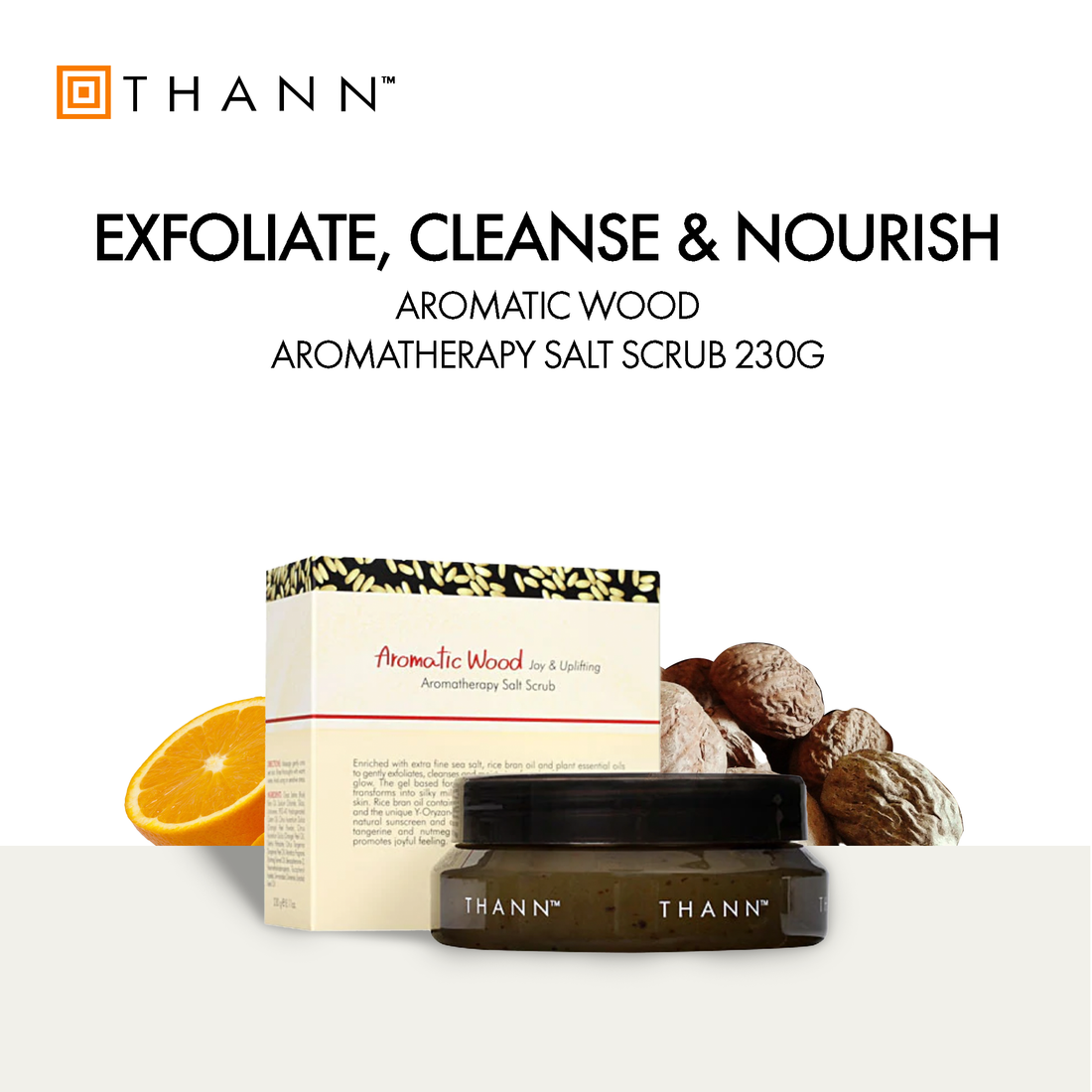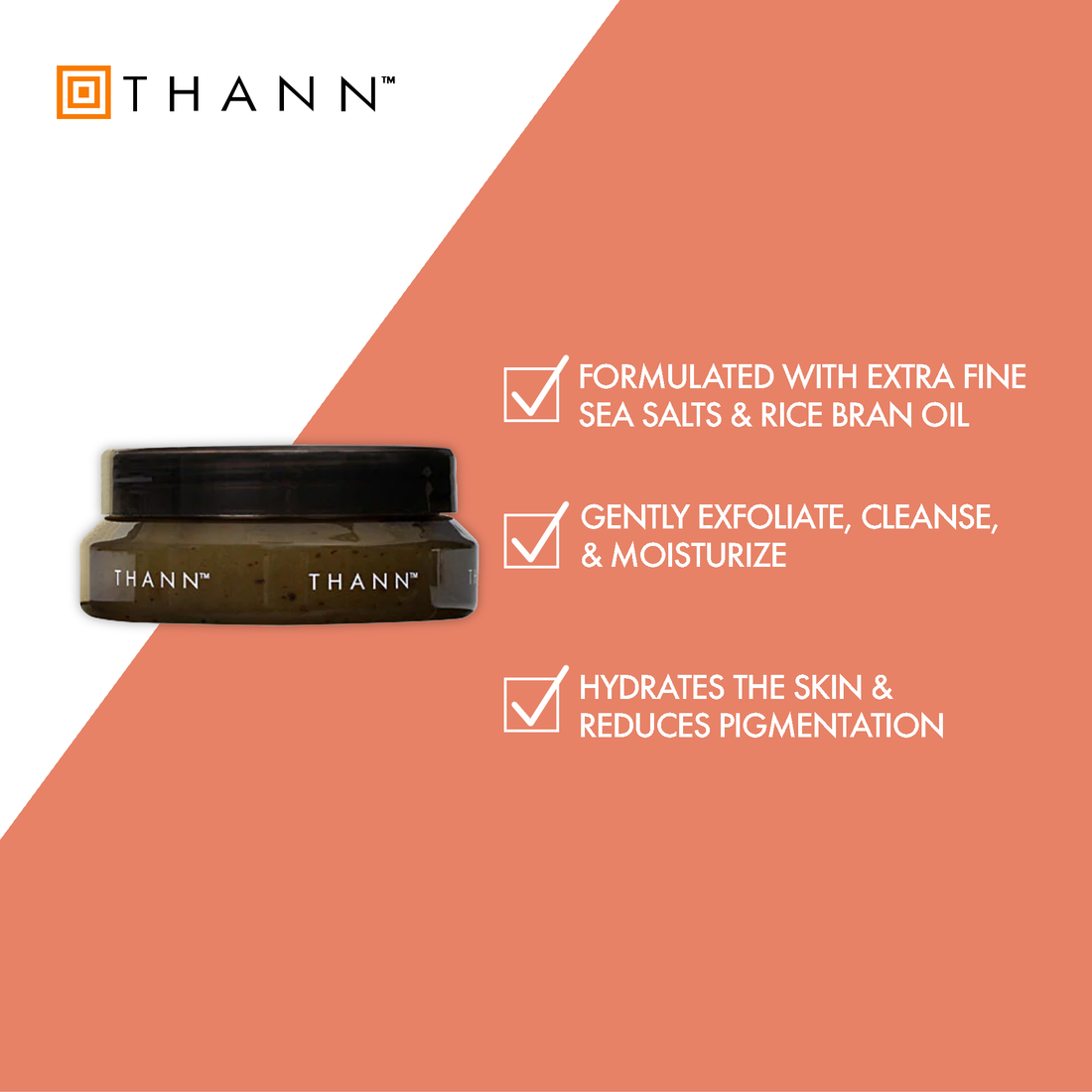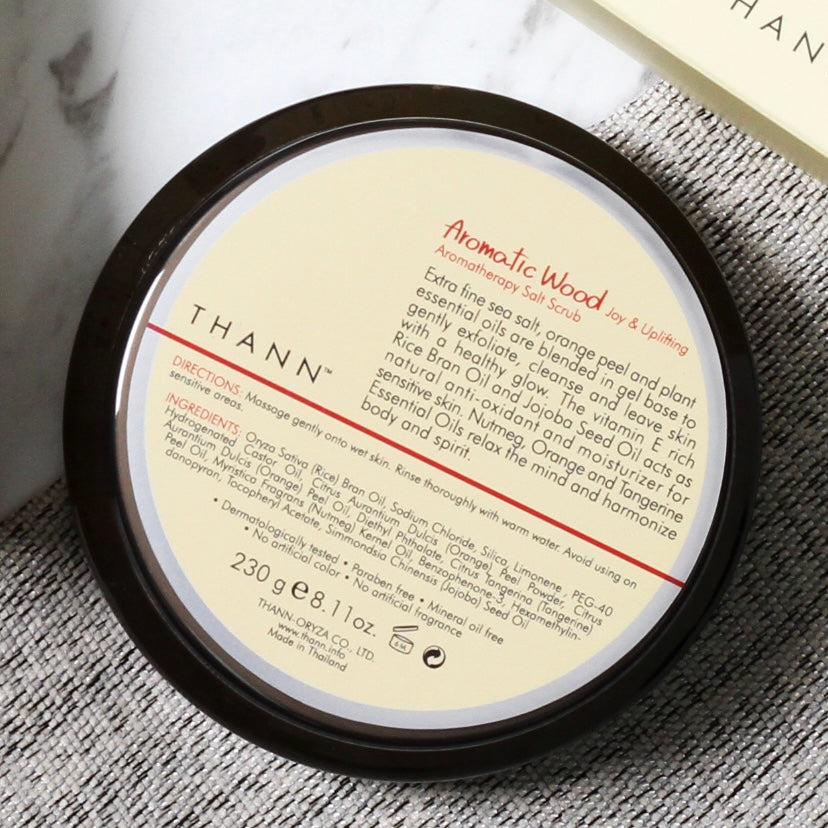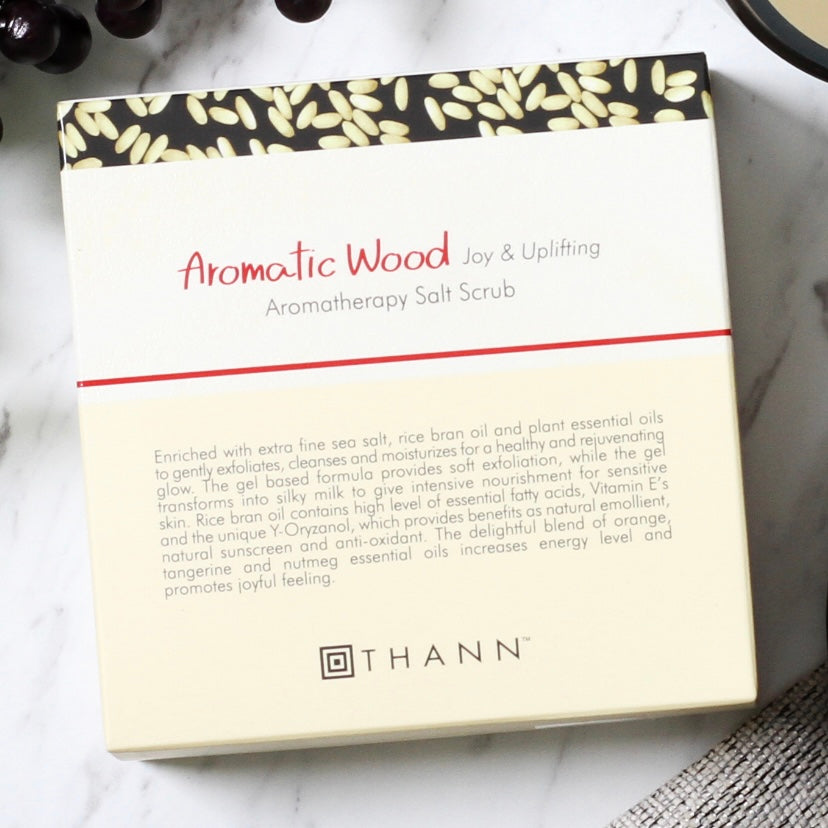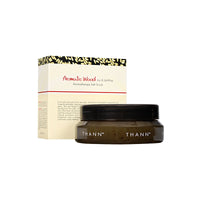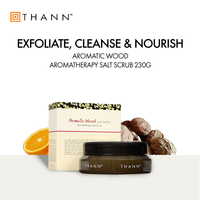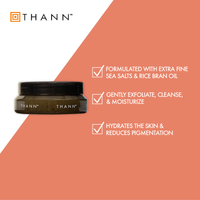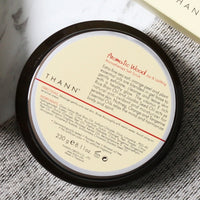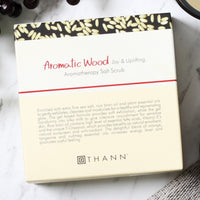 Aromatic Wood Aromatherapy Salt Scrub 230g
With Rice Bran Oil, Orange and Nutmeg Essential Oils
Enriched with extra fine sea salts, Rice Bran Oil, and plants essential oils to gently exfoliates, cleanses, and moisturizes your skin for a clarified, healthy-looking skin and rejuvenating glow. The gel transforms into silky milk upon contact with water to give you intensive nourishment. 
Rice Bran Oil contains a high level of Vitamin E and essential fatty acids that act as a skin natural emollient, rich in anti-aging antioxidants, and helps protect skin against UV rays. Orange Essential Oil contains natural AHA to clarifies and moisturizes the skin. Nutmeg Essential Oil leaves skin with a healthy glow.
Size: 230 g / 8.11 oz.
Main ingredients 
Testimonials 
@阿妮妮
柚子檀木味!最近真的很迷恋这个味道,香薰、喷雾、香皂、磨砂,变身行走的香木,睡觉闻着很安心。
温和去角质,质地软糯,抹在身上很快化开来,然后会有乳化的感觉。这一点比fresh澄糖磨砂好太多。砂质太粗不仅抹不匀,皮都要掉一层。
看到很多人推同系列的按摩油,其实这个用完就有油润感,所以一举两得。但价格上没有按摩油实惠。
• Dermatologically tested • Paraben free • Mineral oil free • No artificial colour and fragrance
INGREDIENTS
Oryza Sativa (Rice) Bran Oil, Sodium Chloride, Silica, Limonene , PEG-40 Hydrogenated Castor Oil, Citrus Aurantium Dulcis (Orange) Peel Powder, Citrus Aurantium Dulcis (Orange) Peel Oil, Diethyl Phthalate, Citrus Tangerina (Tangerine) Peel Oil, Myristica Fragrans (Nutmeg) Kernel Oil, Benzophenone-3, Hexamethylindanopyran, Tocopheryl Acetate, Simmondsia Chinensis (Jojoba) Seed Oil
Please be informed that THANN reserves the right to change or adjust the formulation for optimum result without prior notice. Please refer to the ingredient list on the product package you receive for the most up to date list of ingredients.
NEW TO THANN?
We Focus On Your Total Wellness
For over 20 years, we provide remedies with aromatherapy and natural goodness for today's hectic lifestyle.
More than ever, our modern way of living creates mental and physical imbalances.
UV Exposure, Late Nights, Prolonged Stress and Processed Foods are some examples of how our body and mind can be negatively impacted.
Learn More
Check it Out
Monthly Promotions
Don't miss out on Thann's monthly promotion, featuring discounted prices on a select group of high-quality skincare and aromatherapy products. Sign up for their newsletter to stay up-to-date on the latest deals and special offers, and treat yourself to some luxurious products at a great price.
Learn More