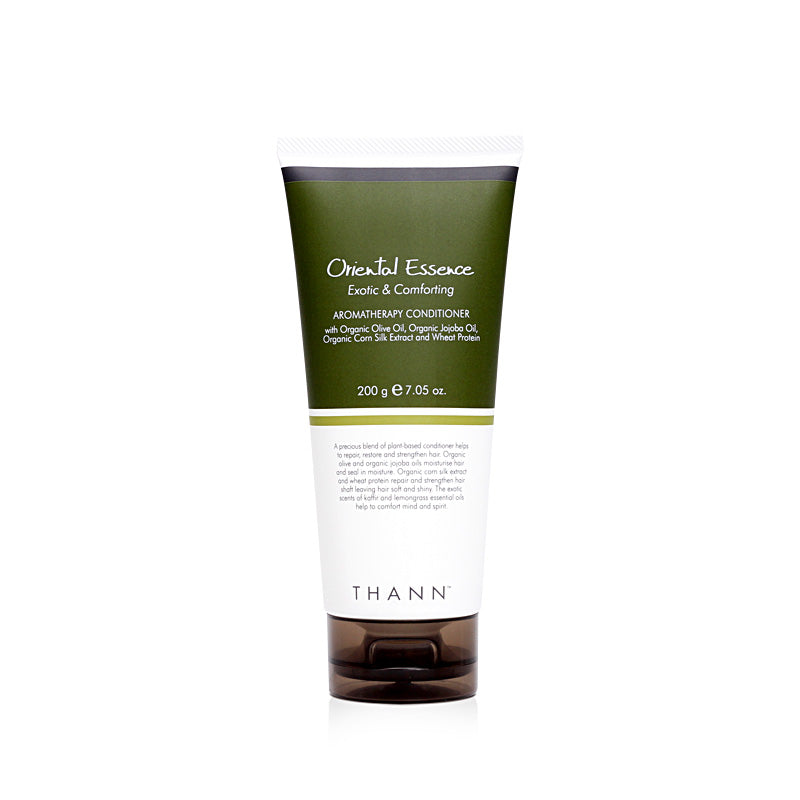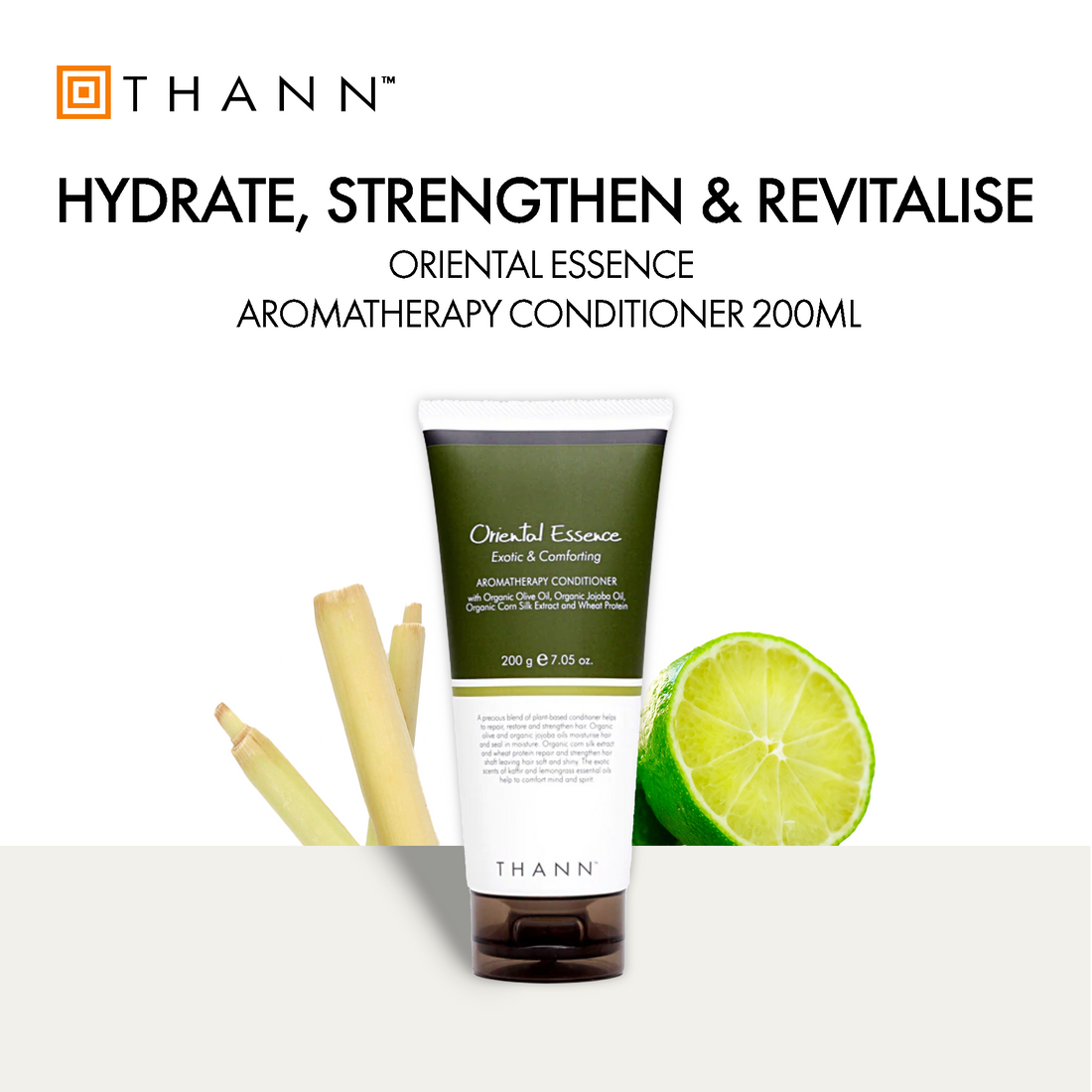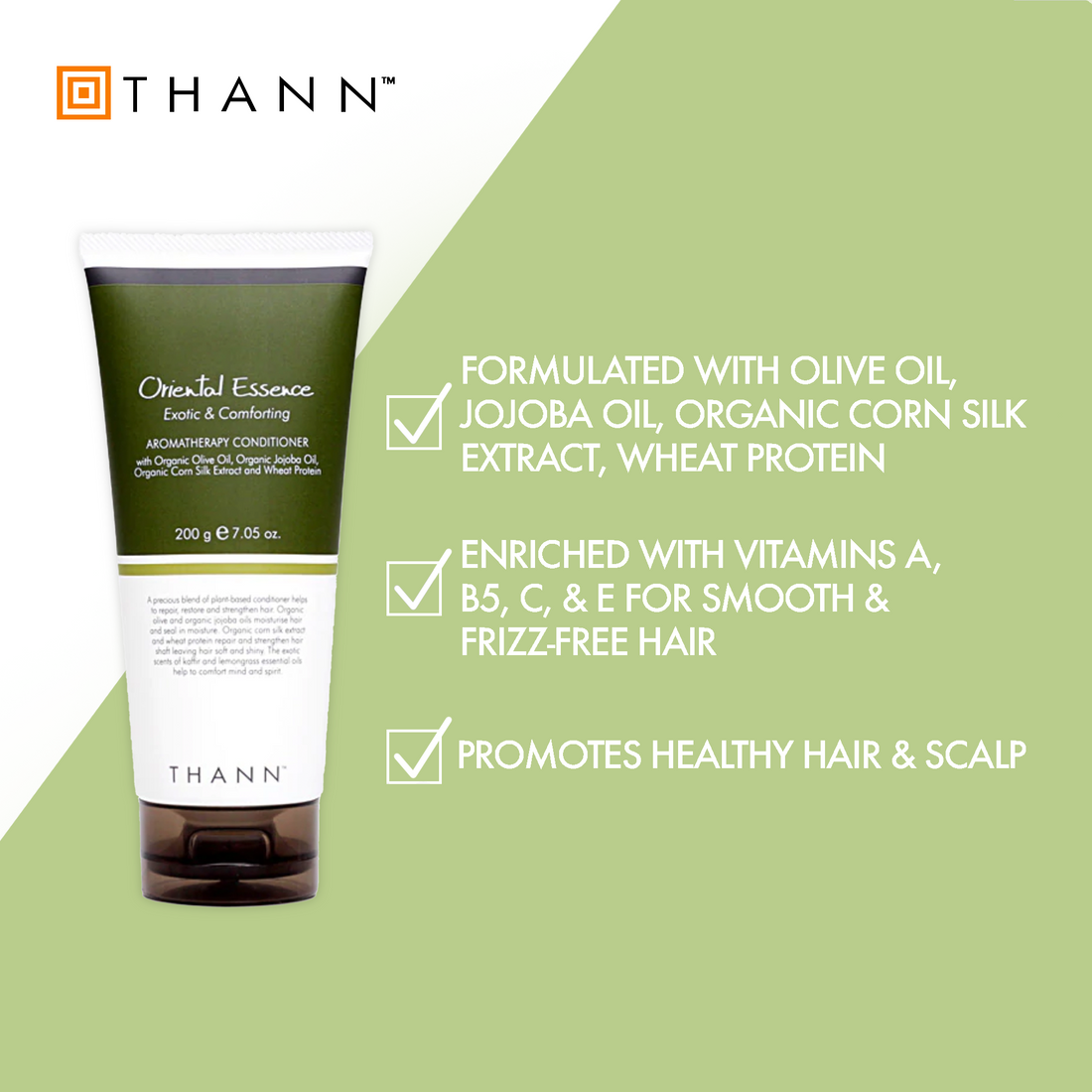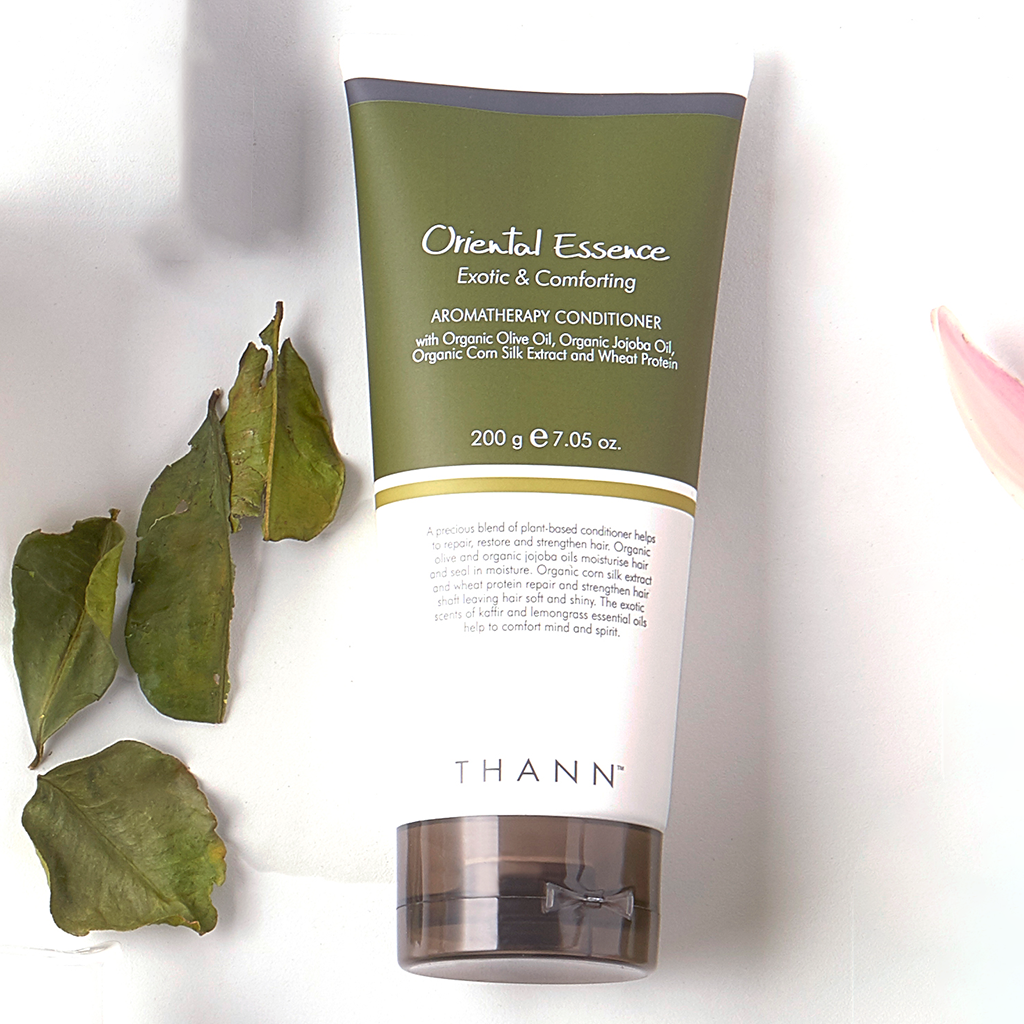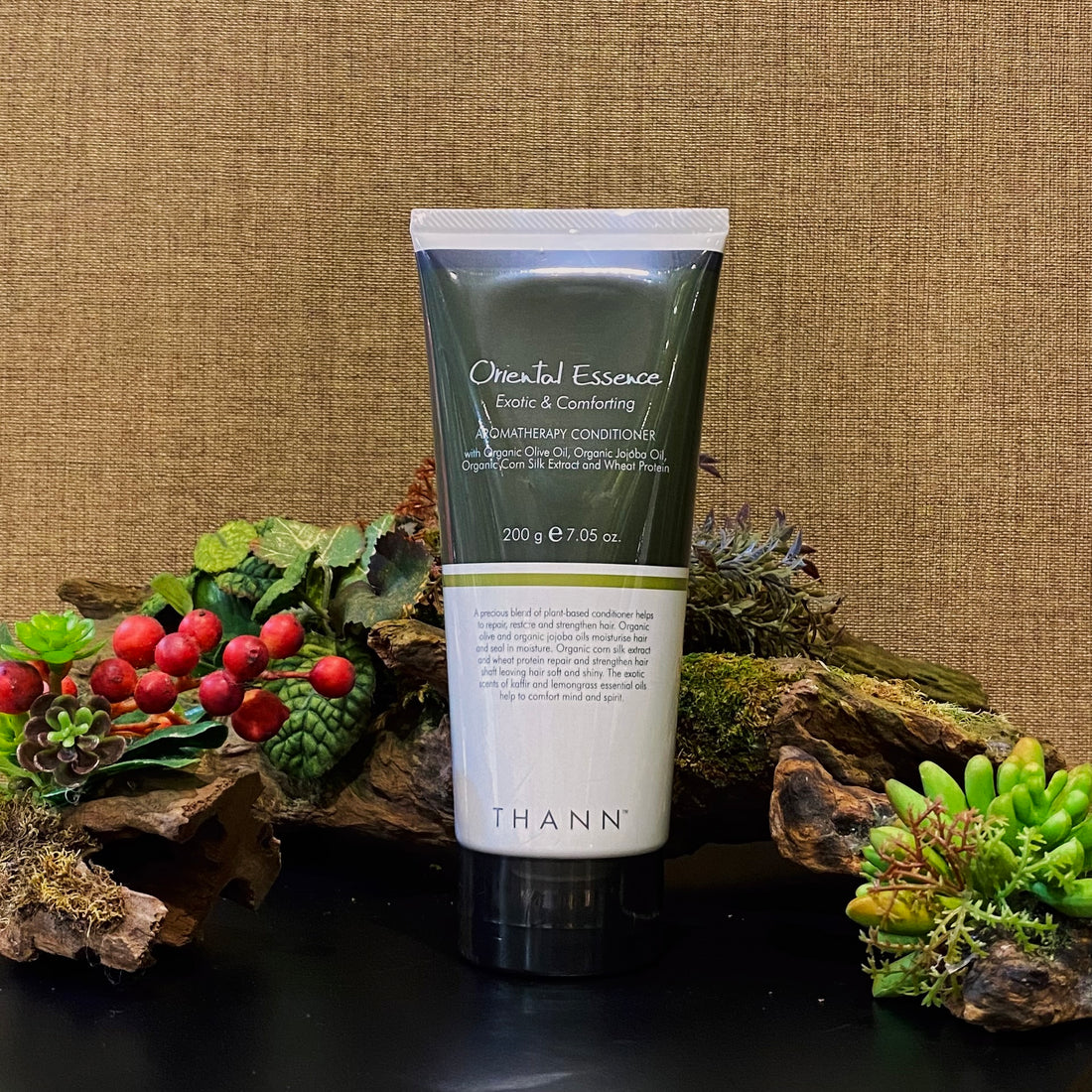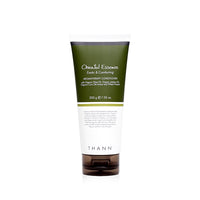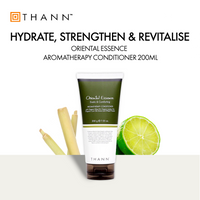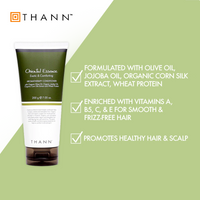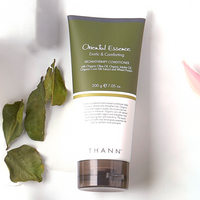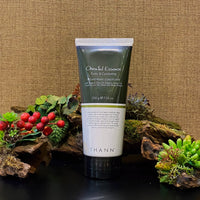 Oriental Essence Aromatherapy Conditioner 200ml
With Organic Olive Oil, Organic Jojoba Oil, Organic Corn Silk Extract and Wheat Protein
A hair conditioner that enriched with 96% of natural extracts containing hair beneficial Vitamin A, B5, C, and E to optimize hair and scalp natural moisture balance, hydrates, protects, and strengthens your hair for a soft, smooth, and frizz-free hair.
Organic corn silk extract provides a wonderful moisturizing benefit and smoothness for your hair. Organic olive oil balances hair natural moisture level and encourage hair growth. Organic jojoba oil, containing Vitamin C, B, and E, nourishes and moisturized hair and scalp. Rice bran oil is rich in omega 3 and 6 fatty acids helps nourish and strengthen the hair. Wheat protein easily penetrates the hair and absorbs into the inner fibers to thickens and adds volume and shine to the hair.
The exotic and comforting aroma of kaffir Lime and lemongrass essential oils help to relaxes mind and spirit. 
Dermatologically tested • Paraben Free • Mineral Oil Free • No artificial color • No artificial fragrance
Size: 200 ml / 7.05 fl.oz.
Main ingredients 
• Dermatologically tested • Paraben free • Mineral oil free • No artificial colour
INGREDIENTS
Aqua (Water), Cetearyl Alcohol, Cetyl Alcohol, Palmitamidopropyltrimonium Chloride, Dimethicone, Phenoxyethanol, Citral, Isopropyl Myristate, Amodimethicone, Cymbopogon Citratus (Lemongrass) Leaf Oil, Diethyl Phthalate, Guar Hydroxypropyltrimonium Chloride, Hexamethylindanopyran, BHT, Oryza Sativa (Rice) Bran Oil, Panthenol, Eucalyptus Globulus (Eucalyptus) Leaf Oil, Ethylhexylglycerin, Citrus Hystrix (Kaffir Lime) Peel Oil, Cetrimonium Chloride, Cyclotetrasiloxane, Citric Acid, *Simmondsia Chinensis (Jojoba) Seed Oil, Trideceth-12, Cyclopentasiloxane, Sodium Benzoate, Hydrolyzed Corn Protein, Hydrolyzed Soy Protein, Hydrolyzed Wheat Protein, *Olea Europaea (Olive) Fruit Oil, Phospholipids, Oryza Sativa (Rice) Extract,  Helianthus Annuus (Sunflower) Seed Oil, *Zea Mays (Corn) Silk Extract, Leuconostoc Ferment Filtrate, Soybean Peroxidase, Superoxide Dismutase
* Organic Simmondsia Chinensis (Jojoba) Seed Oil
* Organic Olea Europaea (Olive) Fruit Oil and
* Organic Zea Mays (Corn) Silk Extract certified by USDA, USA
Please be informed that THANN reserves the right to change or adjust the formulation for optimum result without prior notice. Please refer to the ingredient list on the product package you receive for the most up to date list of ingredients.
NEW TO THANN?
We Focus On Your Total Wellness
For over 20 years, we provide remedies with aromatherapy and natural goodness for today's hectic lifestyle.
More than ever, our modern way of living creates mental and physical imbalances.
UV Exposure, Late Nights, Prolonged Stress and Processed Foods are some examples of how our body and mind can be negatively impacted.
Learn More
Check it Out
Monthly Promotions
Don't miss out on Thann's monthly promotion, featuring discounted prices on a select group of high-quality skincare and aromatherapy products. Sign up for their newsletter to stay up-to-date on the latest deals and special offers, and treat yourself to some luxurious products at a great price.
Learn More