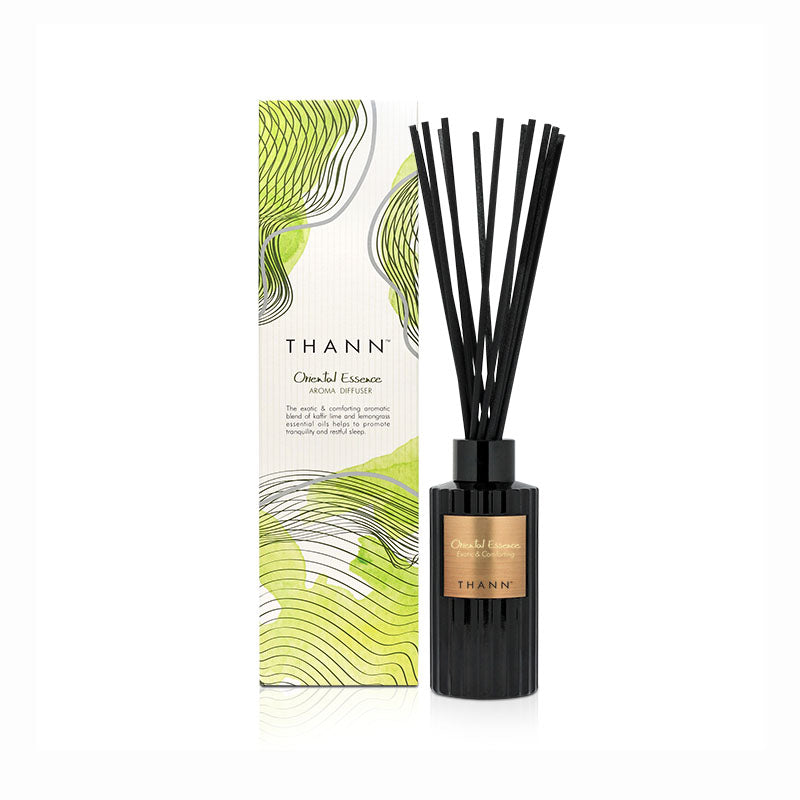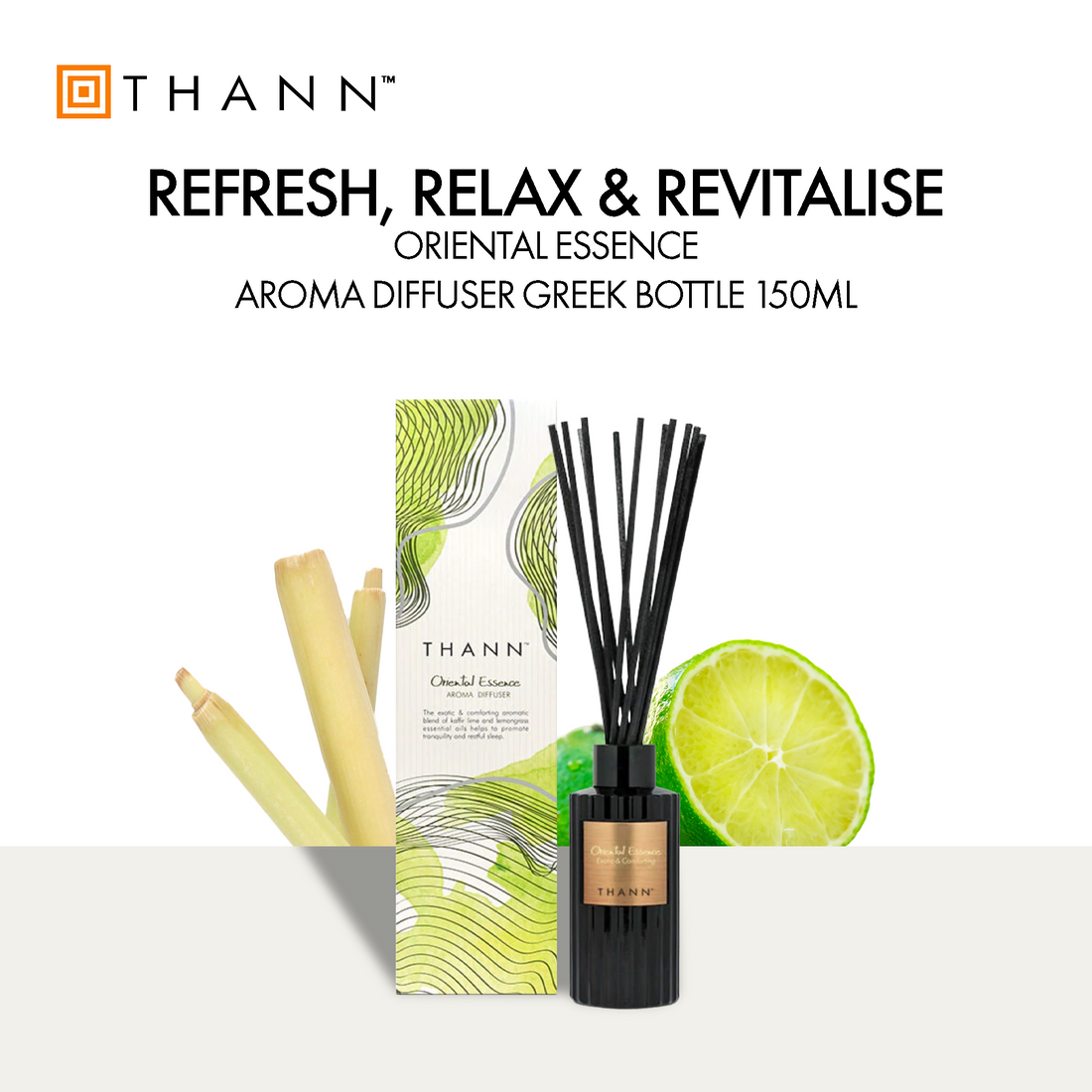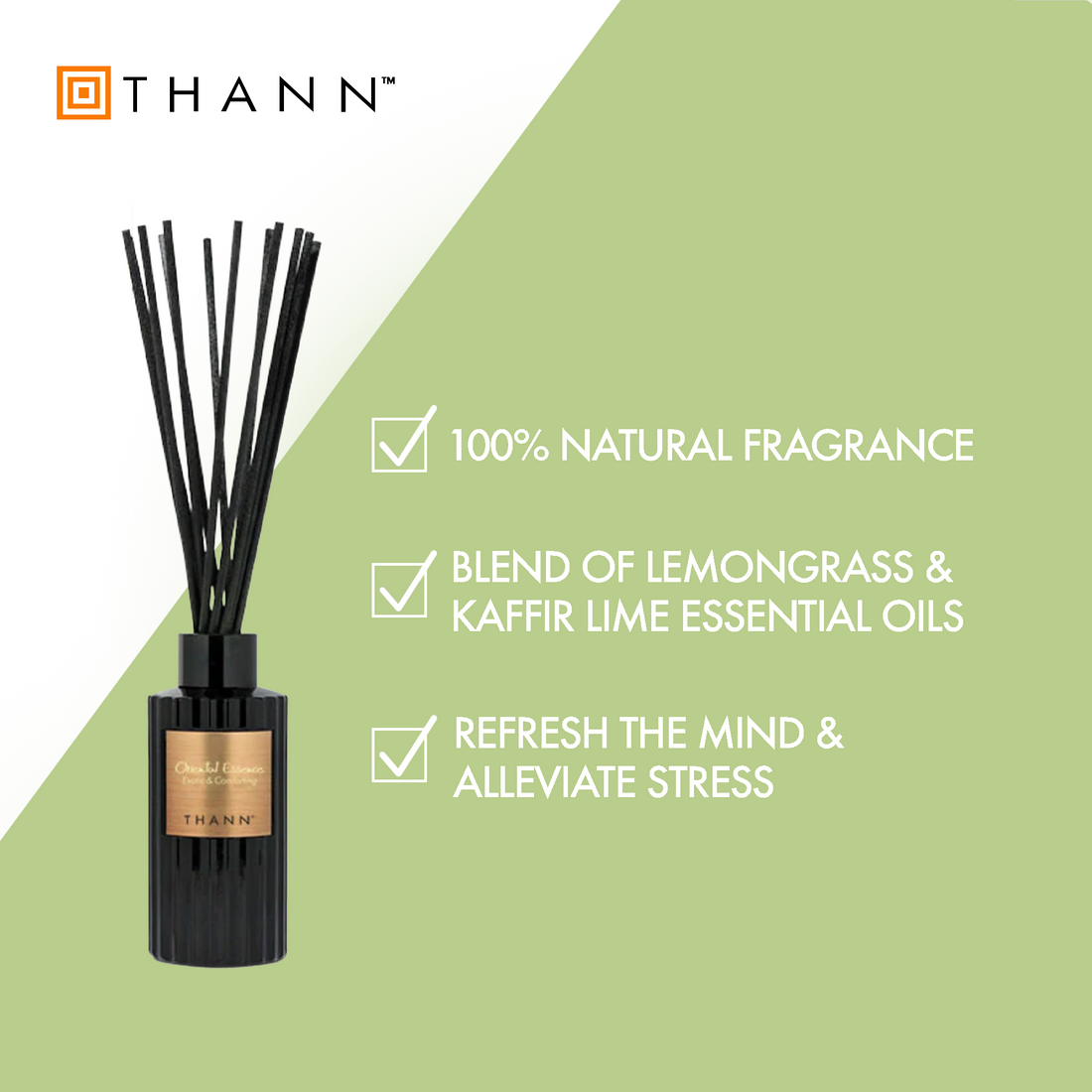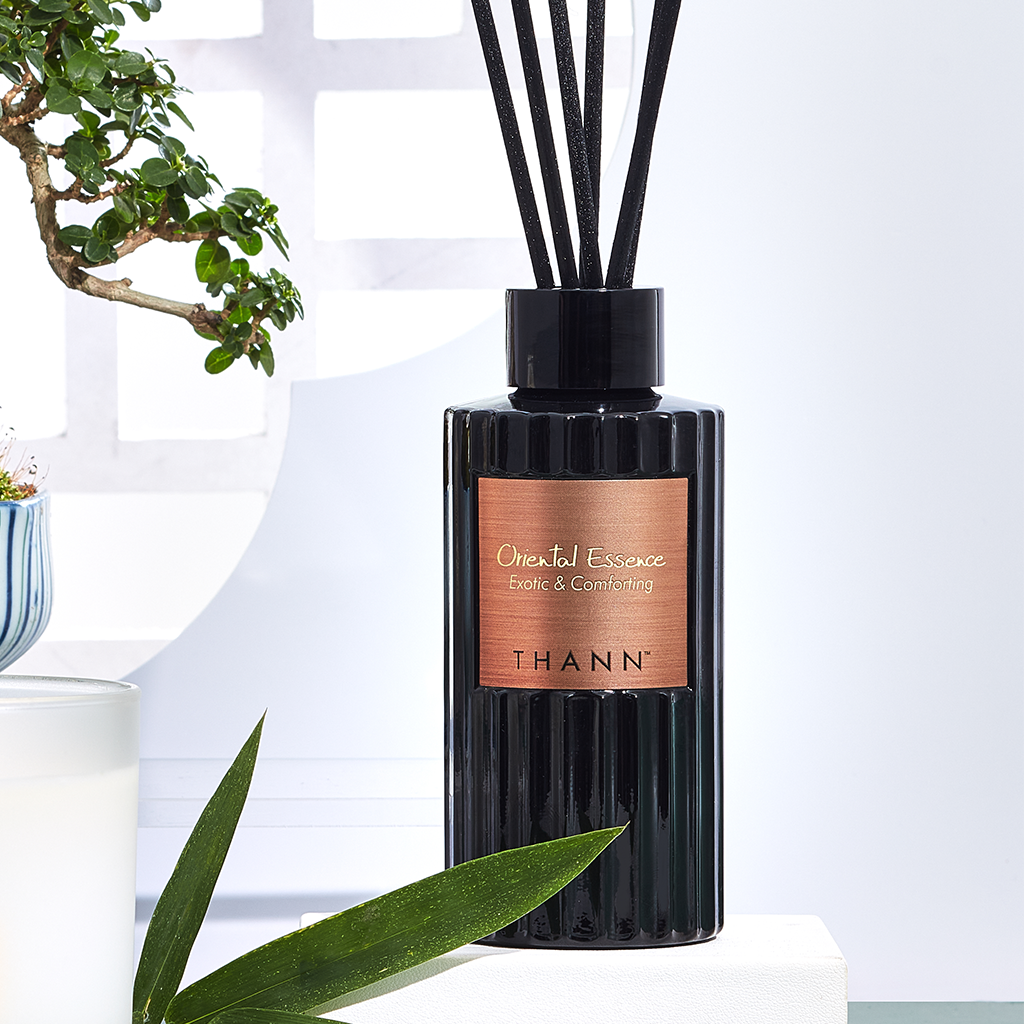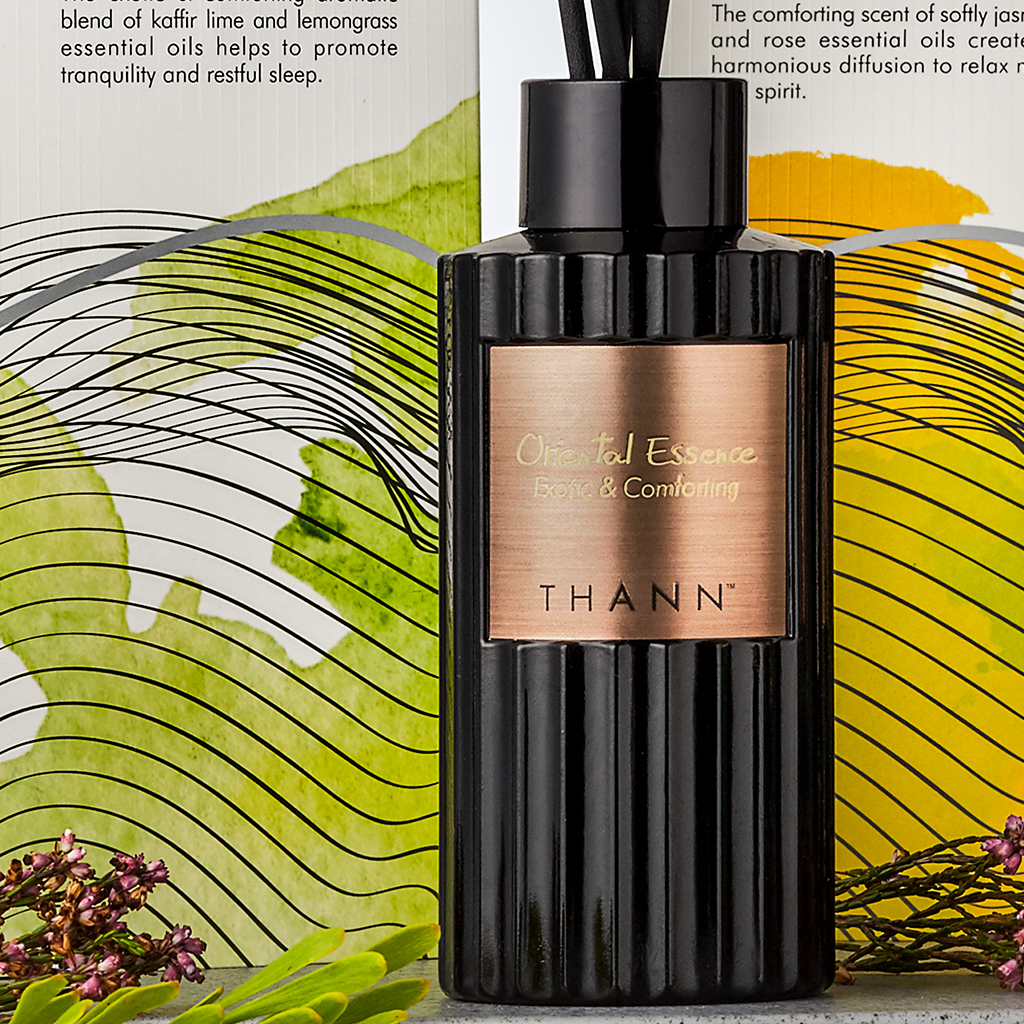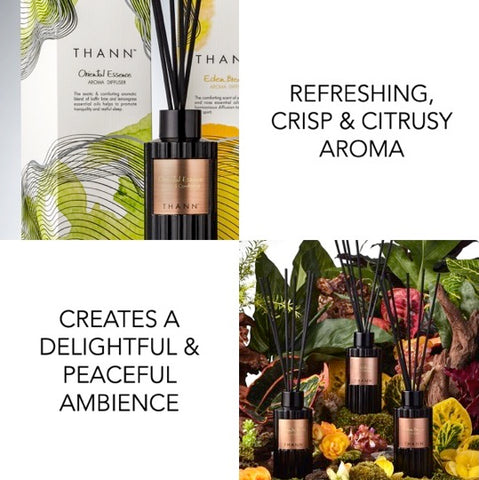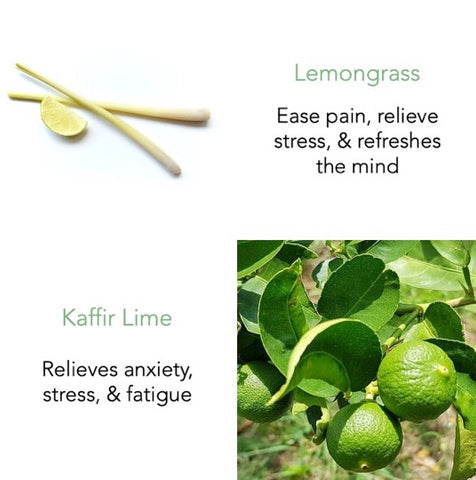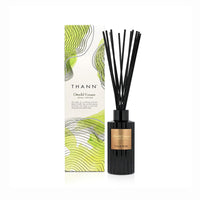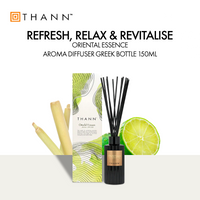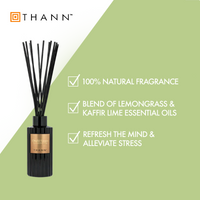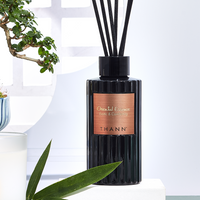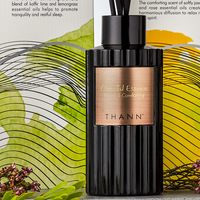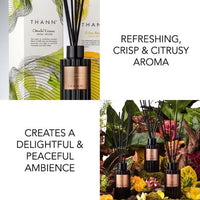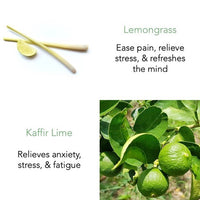 Oriental Essence Aroma Diffuser Greek Bottle 150ml
100% pure blend of Lemongrass and Kaffir Lime essential oil with no artificial fragrance or color. The refreshing aroma of Kaffir Lime and Lemongrass essential oils is designed to energize and uplift your mood. Elevate your room's aroma with this special blend. This special blend can also help to remove room odors and repel bugs such as lizards and mosquitoes.
Perfect gift for someone who works long hours and in need of a mid-day perk up. Good for the office, bathroom, kitchen or living room.
This elegantly designed glass diffuser is able to scent a room. Avoid placing diffuser in windy areas such as balconies and windows. Adjust strength of scent by adding or removing scent sticks. Flip the sticks to expose the oil to quickly refresh a room. When used in an air-conditioned environment, this diffuser can be used for up to 3 months.
Size: 150 ml / 5.07 fl.oz.
• No artificial fragrance
INGREDIENTS
PPG-2 Methyl Ether, Dipropylene Glycol, Litsea Cubeba Fruit Oil, Citrus Hystrix (Kaffir Lime) Oil, Cymbopogon Schoenanthus (Lemongrass) Oil, Ocimum Basilicum (Basil) Oil, Zingiber Officinale (Ginger) Root Oil
Please be informed that THANN reserves the right to change or adjust the formulation for optimum result without prior notice. Please refer to the ingredient list on the product package you receive for the most up to date list of ingredients.