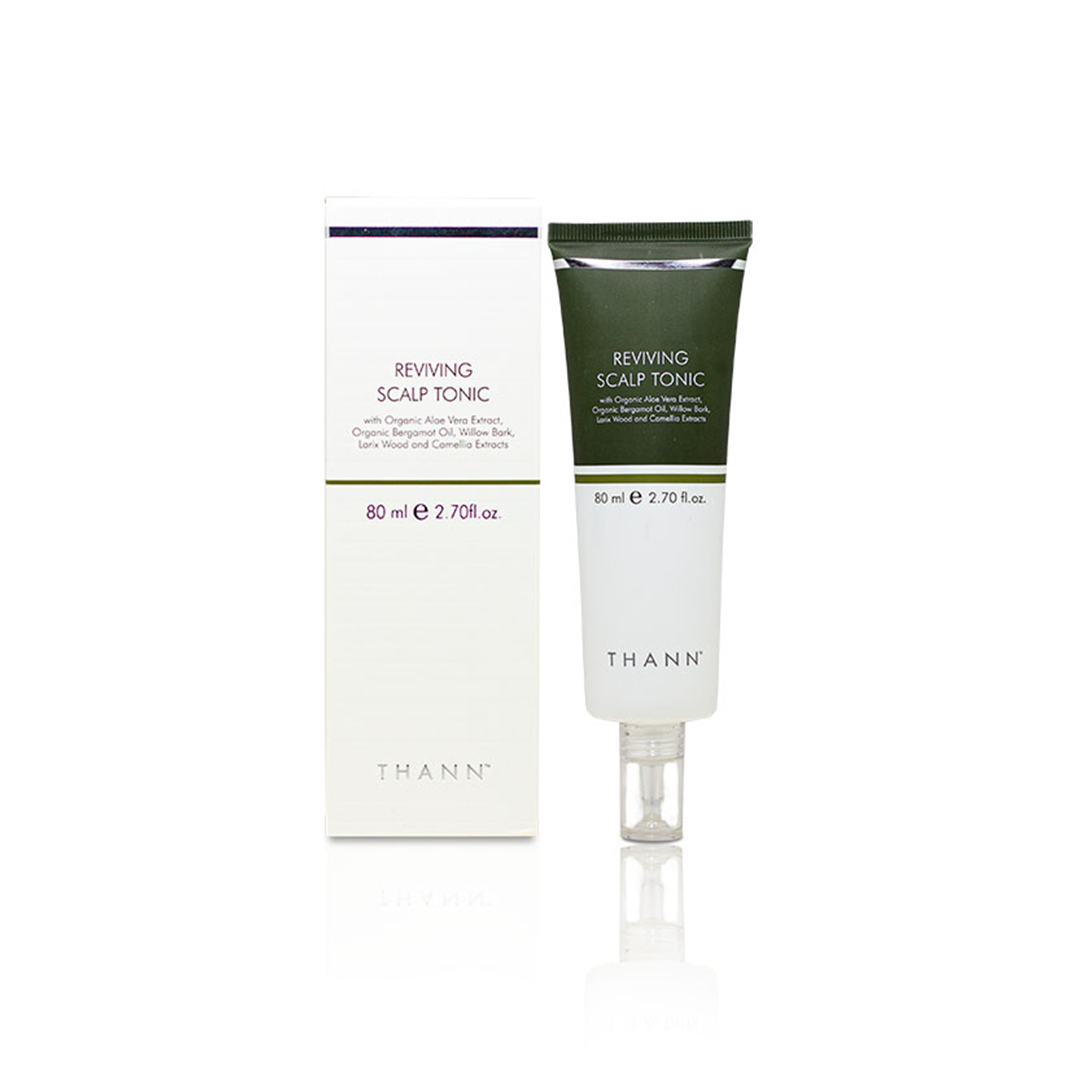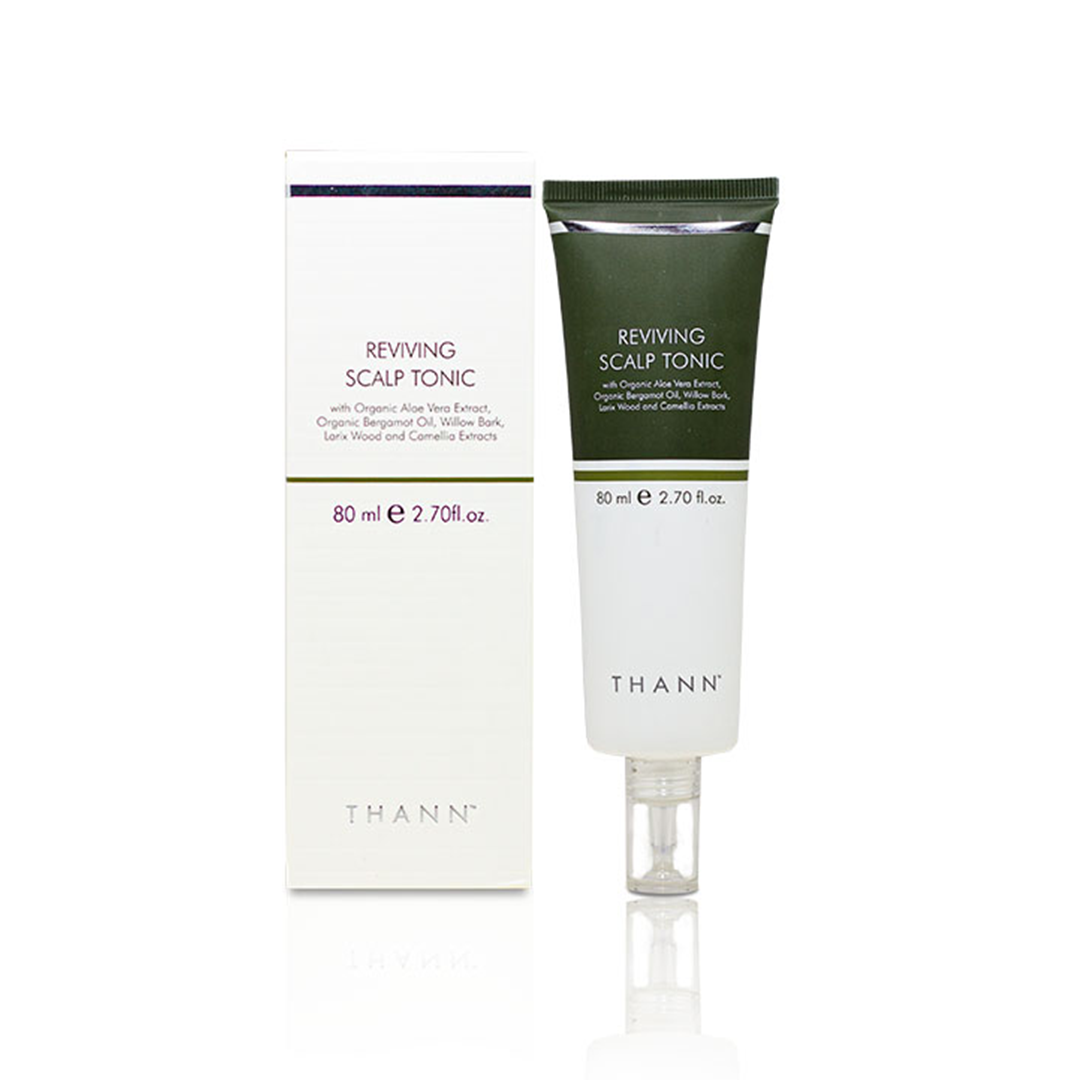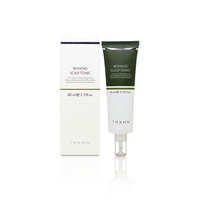 Oriental Essence Reviving Scalp Tonic 80ml
Elevate your hair and scalp care routine with our Reviving Scalp Tonic, expertly crafted with a blend of natural ingredients to nourish and revitalize your scalp and hair.

Key Ingredients and Benefits:
- Organic Aloe Vera Extract: Aloe Vera is known for its soothing and hydrating properties. It helps to calm irritated scalp, reduce itching, and promote a healthier scalp environment.

- Organic Bergamot Oil: Bergamot oil is not only invigorating with its uplifting scent but also helps to balance the scalp's oil production, making it suitable for both dry and oily scalps.

- Willow Bark Extract: Willow bark is a natural source of salicylic acid, which gently exfoliates the scalp, removing dead skin cells and promoting a cleaner, healthier scalp.

- Larix Wood Extract: Larix Wood extract contains antioxidants that support hair and scalp health, helping to strengthen and nourish the hair follicles.

- Camellia Extracts: Camellia extracts are rich in vitamins and antioxidants, providing deep nourishment to the hair and promoting shine and manageability.

Our Reviving Scalp Tonic is the perfect addition to your hair care routine, delivering the benefits of these natural ingredients to promote a revitalized scalp and healthier, more beautiful hair. Enjoy the soothing and invigorating sensation as you treat your hair and scalp to the care they deserve.
INGREDIENTS
Aqua (Water), PEG-40 Hydrogenated Castor Oil, Polysorbate 20, Glycerin (Rapeseed and Palm derived), Salix Alba (Willow) Bark Extract, Sodium Benzoate, Xanthan Gum, Gluconolactone (Fermentation of Glucose derived), Dicaprylyl Ether, Citral, Cymbopogon Citratus (Lemongrass) Leaf Oil, Citrus Hystrix (Kaffir Lime) Leaf Extract, *Citrus Aurantium Bergamia (Bergamot) Fruit Oil, Salicylic Acid, Limonene, *Aloe Barbadensis (Aloe Vera) Leaf Extract, Salvia Officinalis (Sage) Leaf, Saccharide Isomerate, Butylene Glycol, *Aloe Barbadensis (Aloe Vera) Leaf Juice Powder, Cedrol, Larix Europaea (European Larch) Wood Extract, Sodium Metabisulfite, Calcium Gluconate (Corn derived), Glycine, Geraniol, Helichrysum Angustifolium (Everlasting) Flower Oil, Linalool, Camellia Sinensis (Green Tea) Leaf Extract, Zinc Chloride, Sodium Citrate, Citric Acid
*Organic Citrus Aurantium Bergamia (Bergamot) Fruit Oil certified by Aditi, India
*Organic Aloe Barbadensis (Aloe Vera) Leaf Extract certified by Hansol Food, Agriculture, Fisher-Forest Certification Center, Republic of Korea
*Organic Aloe Barbadensis (Aloe Vera) Leaf Juice Powder certified by EcoCert, France
• Dermatologically tested
• Mineral oil free
• No artificial colour
NEW TO THANN?
We Focus On Your Total Wellness
For over 20 years, we provide remedies with aromatherapy and natural goodness for today's hectic lifestyle.
More than ever, our modern way of living creates mental and physical imbalances.
UV Exposure, Late Nights, Prolonged Stress and Processed Foods are some examples of how our body and mind can be negatively impacted.
Learn More
Check it Out
Monthly Promotions
Don't miss out on Thann's monthly promotion, featuring discounted prices on a select group of high-quality skincare and aromatherapy products. Sign up for their newsletter to stay up-to-date on the latest deals and special offers, and treat yourself to some luxurious products at a great price.
Learn More