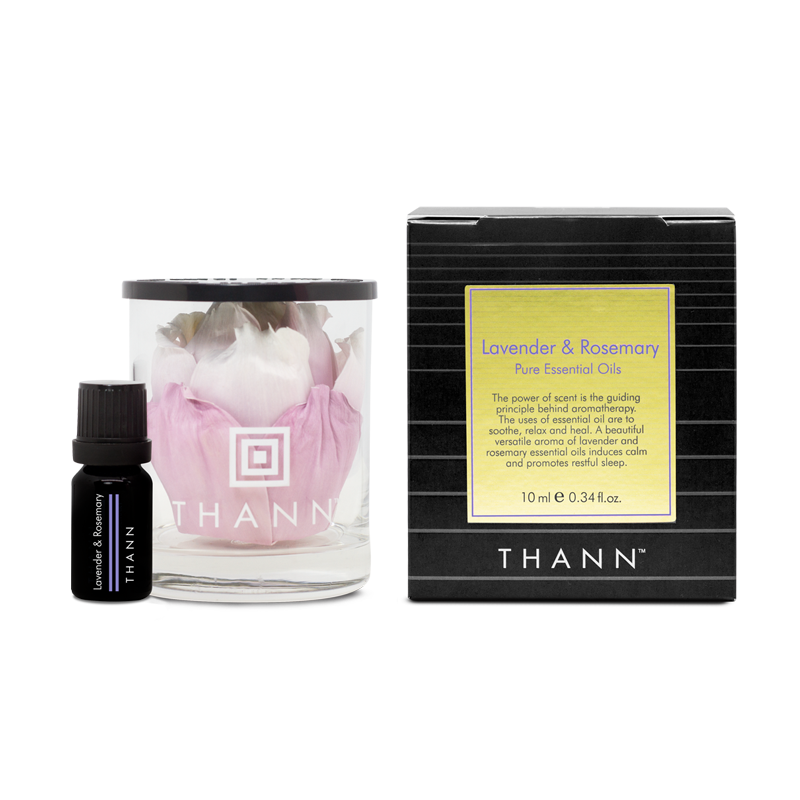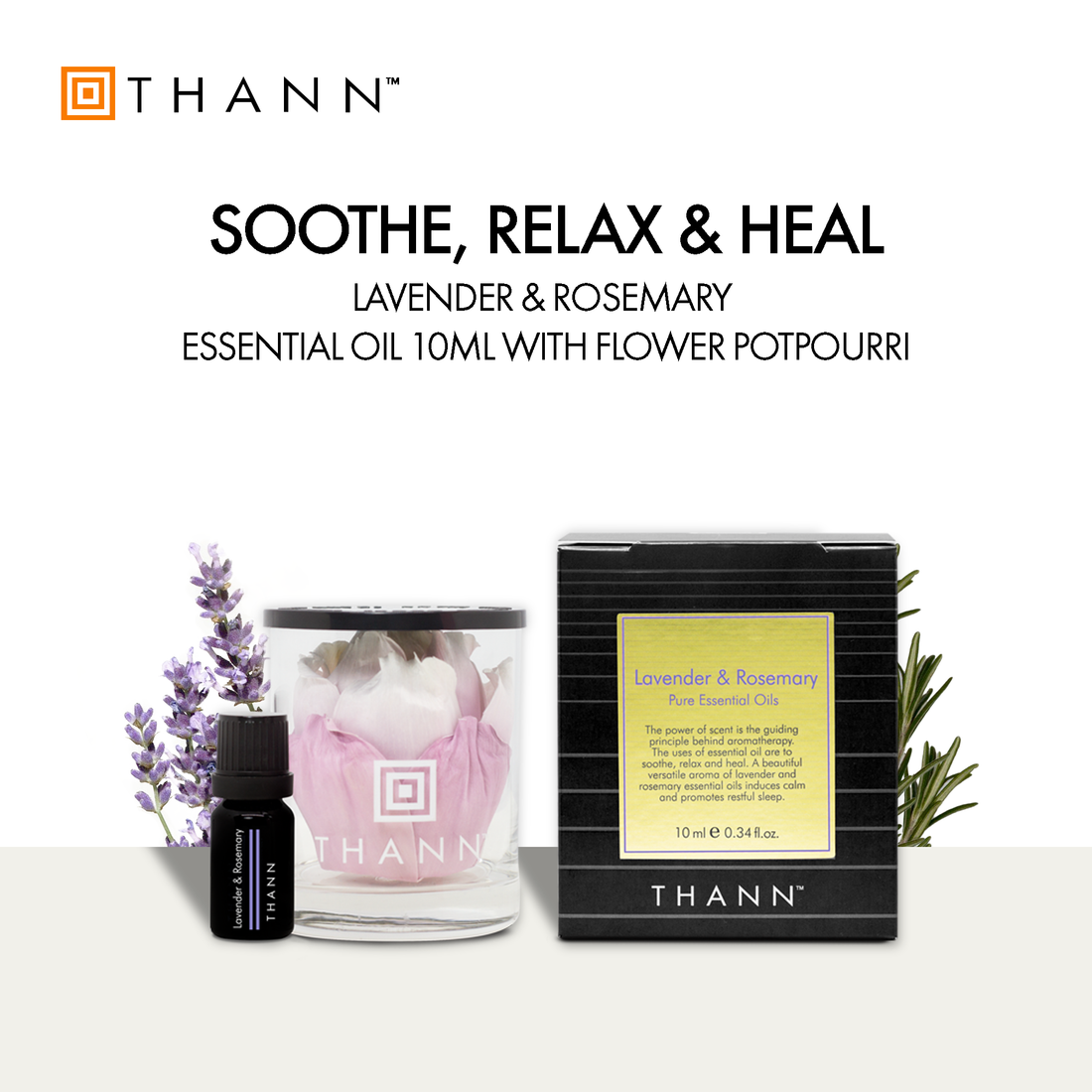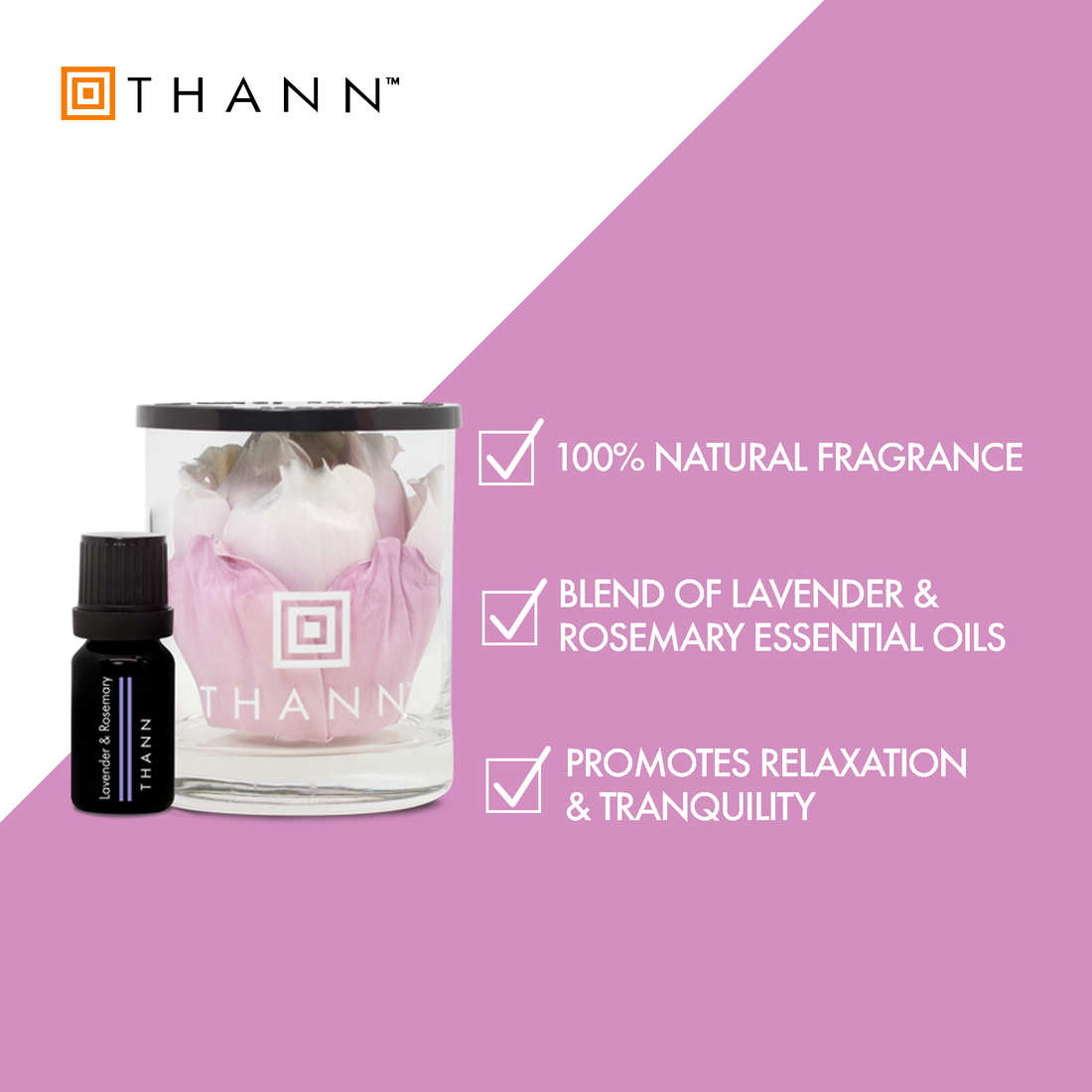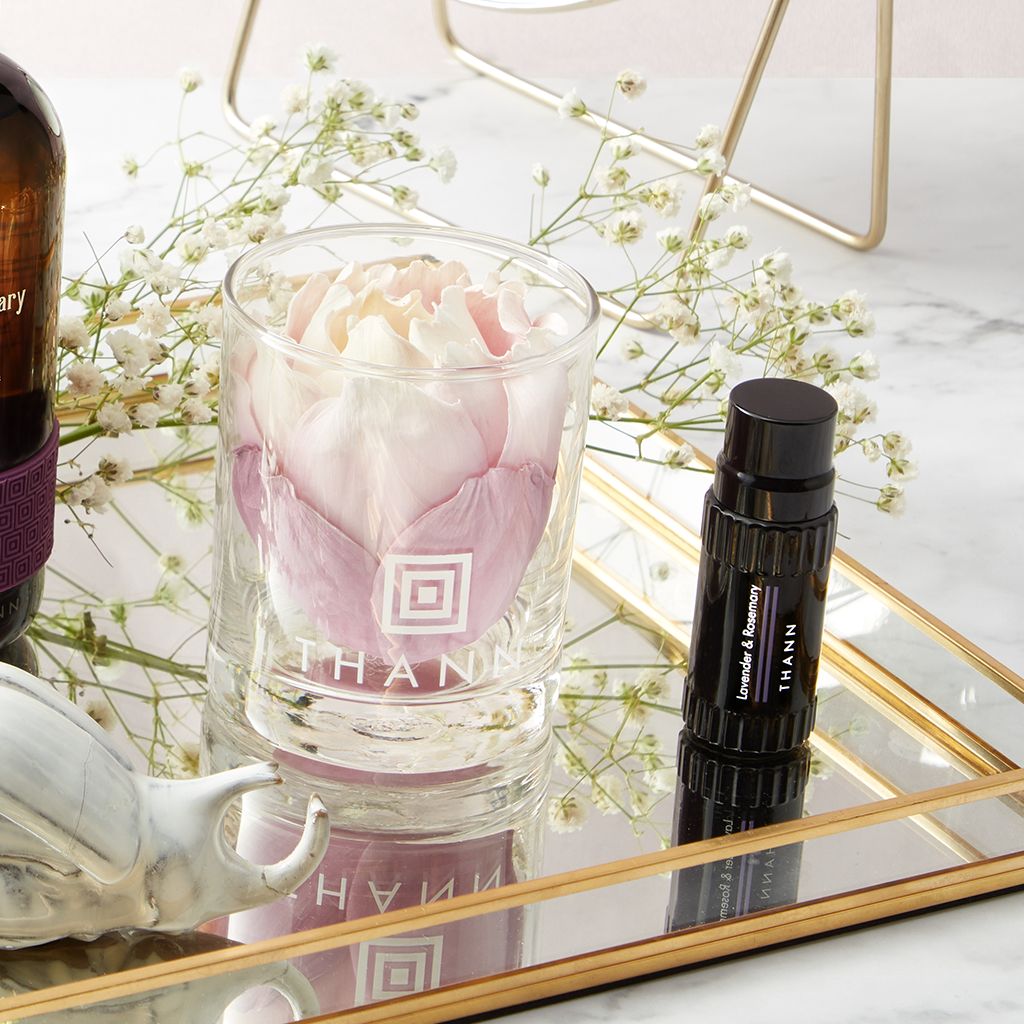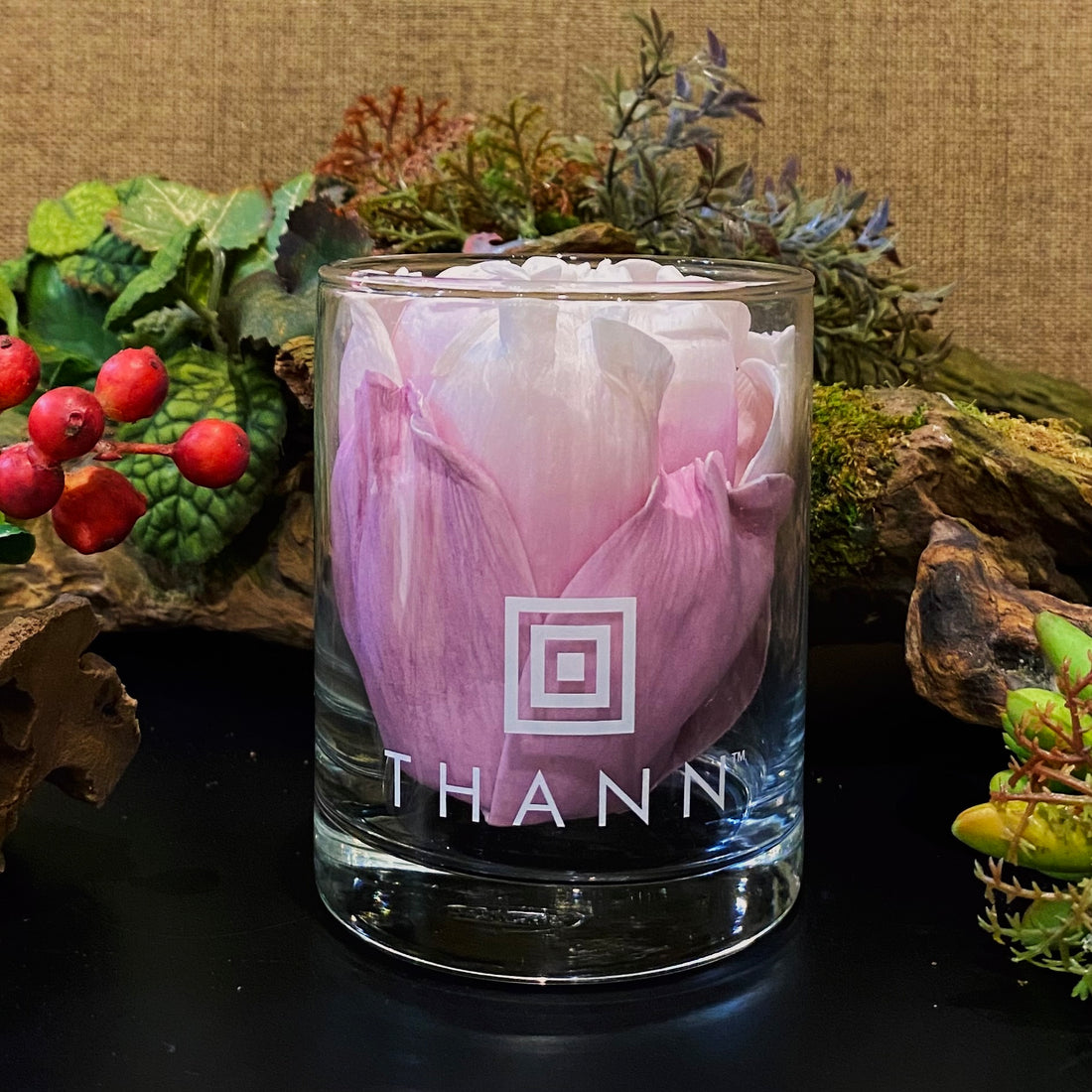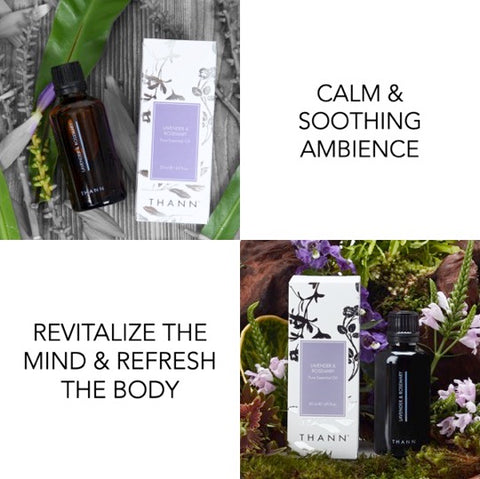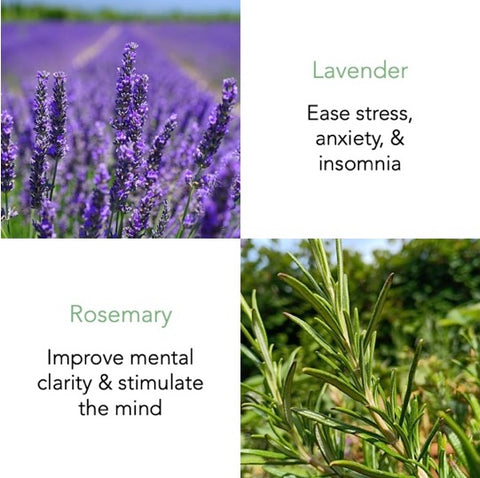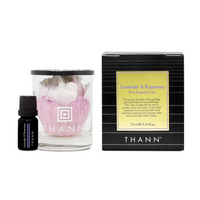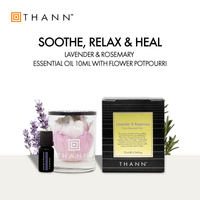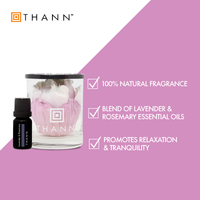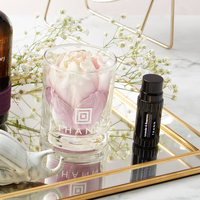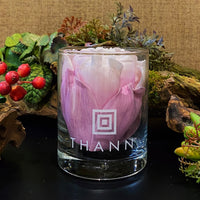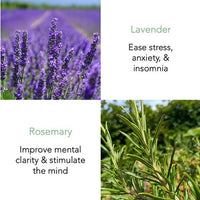 Lavender & Rosemary Essential Oil 10ml with Flower Potpourri
100% pure blend of Lavender and Rosemary essential oil with no artificial fragrance or color. The calming aroma of Lavender is accentuated with the soothing scent of Rosemary. This herbal blend is designed to promote restful sleep or settling frazzled moods. Turn your room into a sanctuary with this special blend.
Set comes with a 10ml essential oil, a glass with lid and biodegradable plant fiber potpourri. Drip the oil and disperse the scent in a small area.
Great for a small bedside table in the bedroom. Perfect gift for a someone who needs of a good night's sleep to deal with tomorrow's stress.
Do not apply oil directly on skin or ingest.
Size:10 ml / 0.34 fl.oz.
• No artificial fragrance
INGREDIENTS:
Lavandula Angustifolia (Lavender) Oil, Rosmarinus Officinalis (Rosemary) Oil
Please be informed that THANN reserves the right to change or adjust the formulation for optimum result without prior notice. Please refer to the ingredient list on the product package you receive for the most up to date list of ingredients.