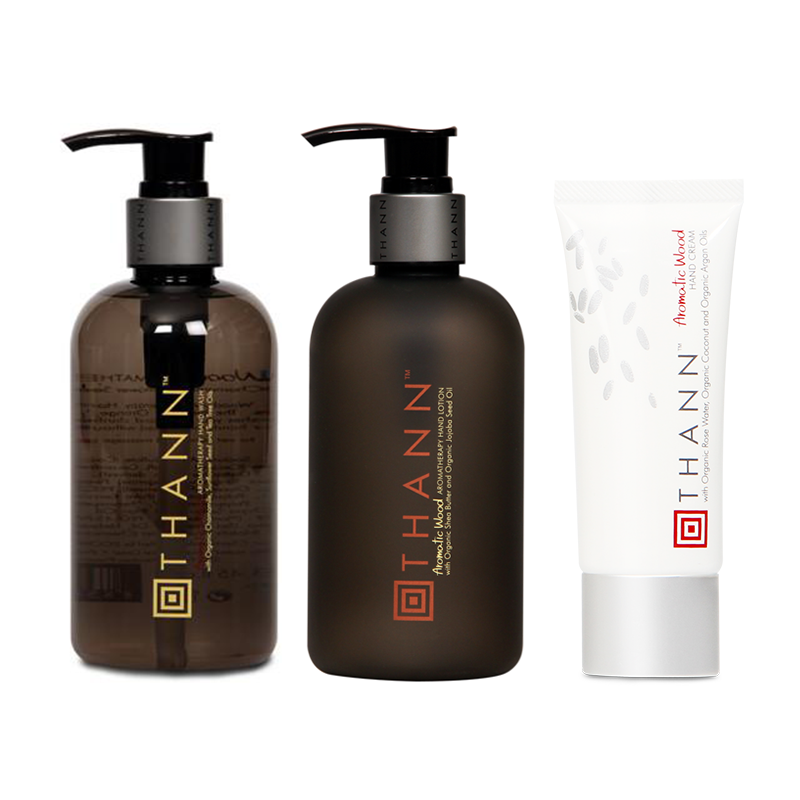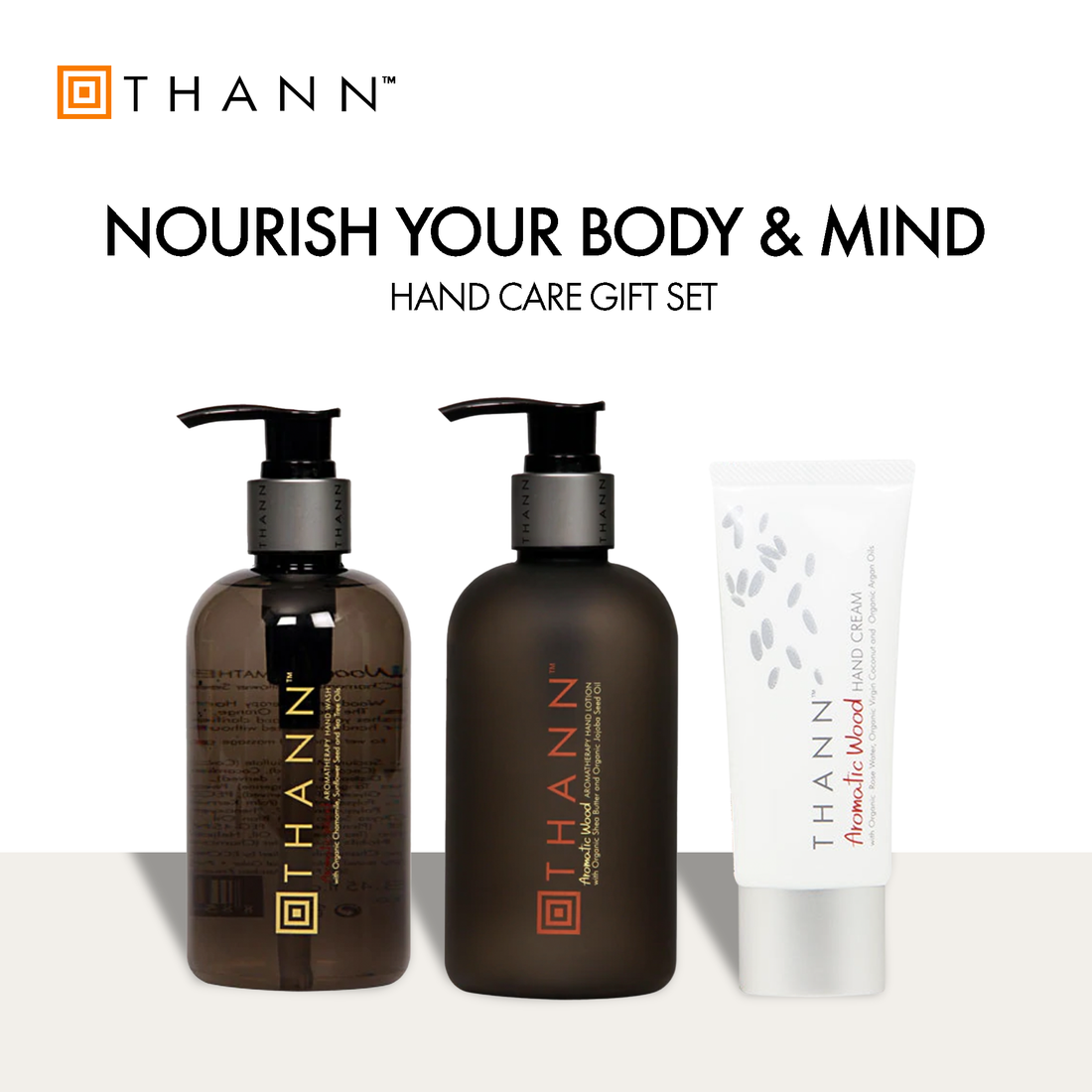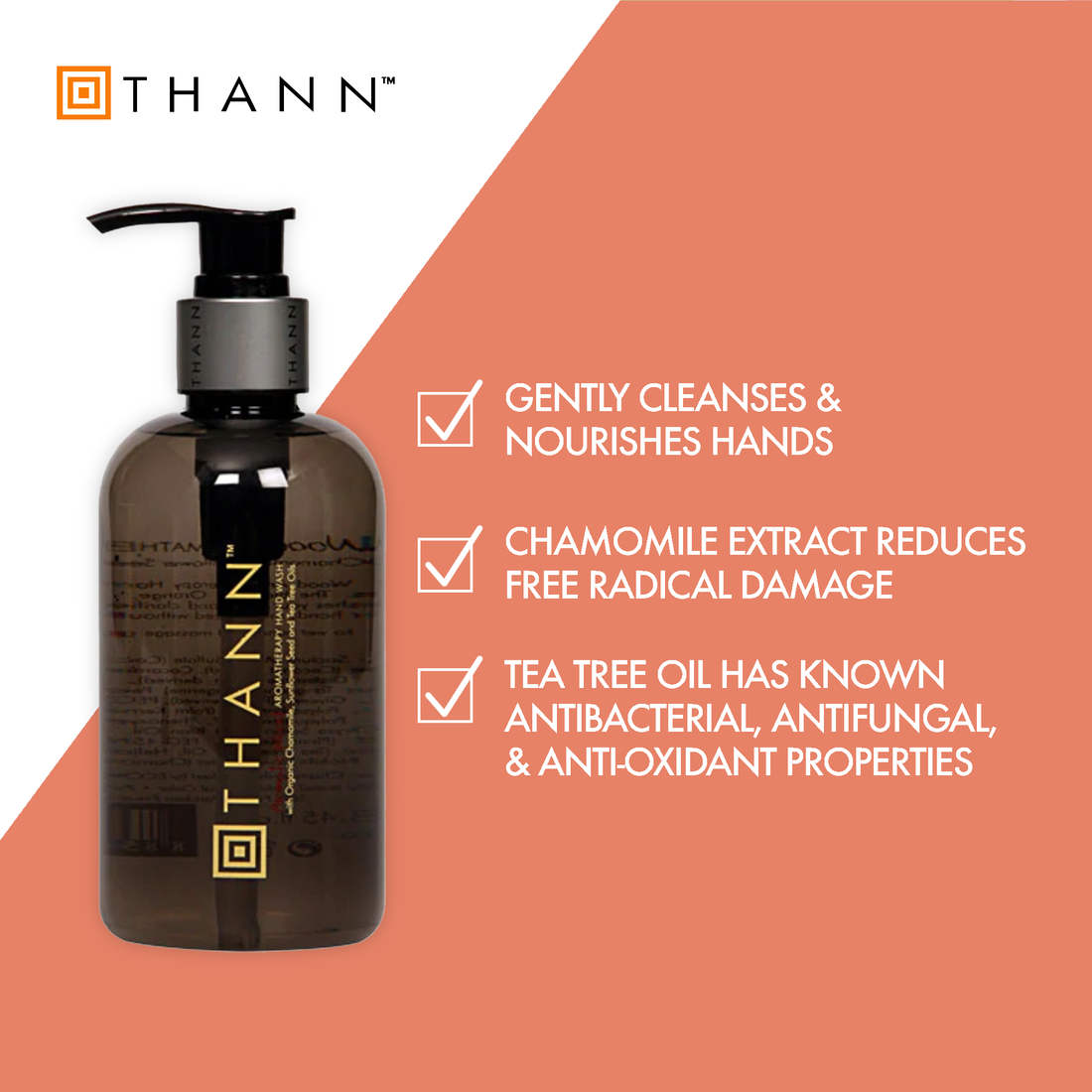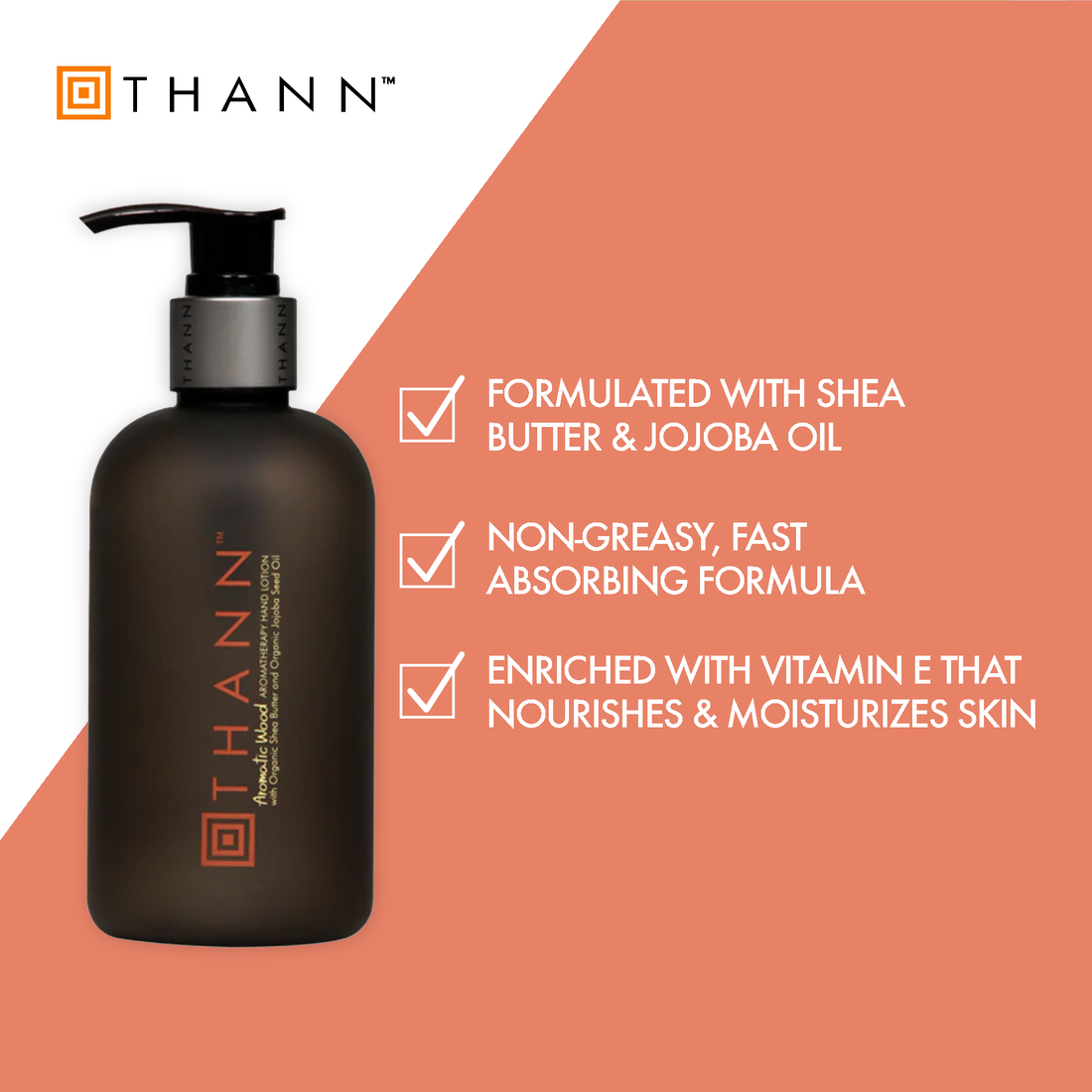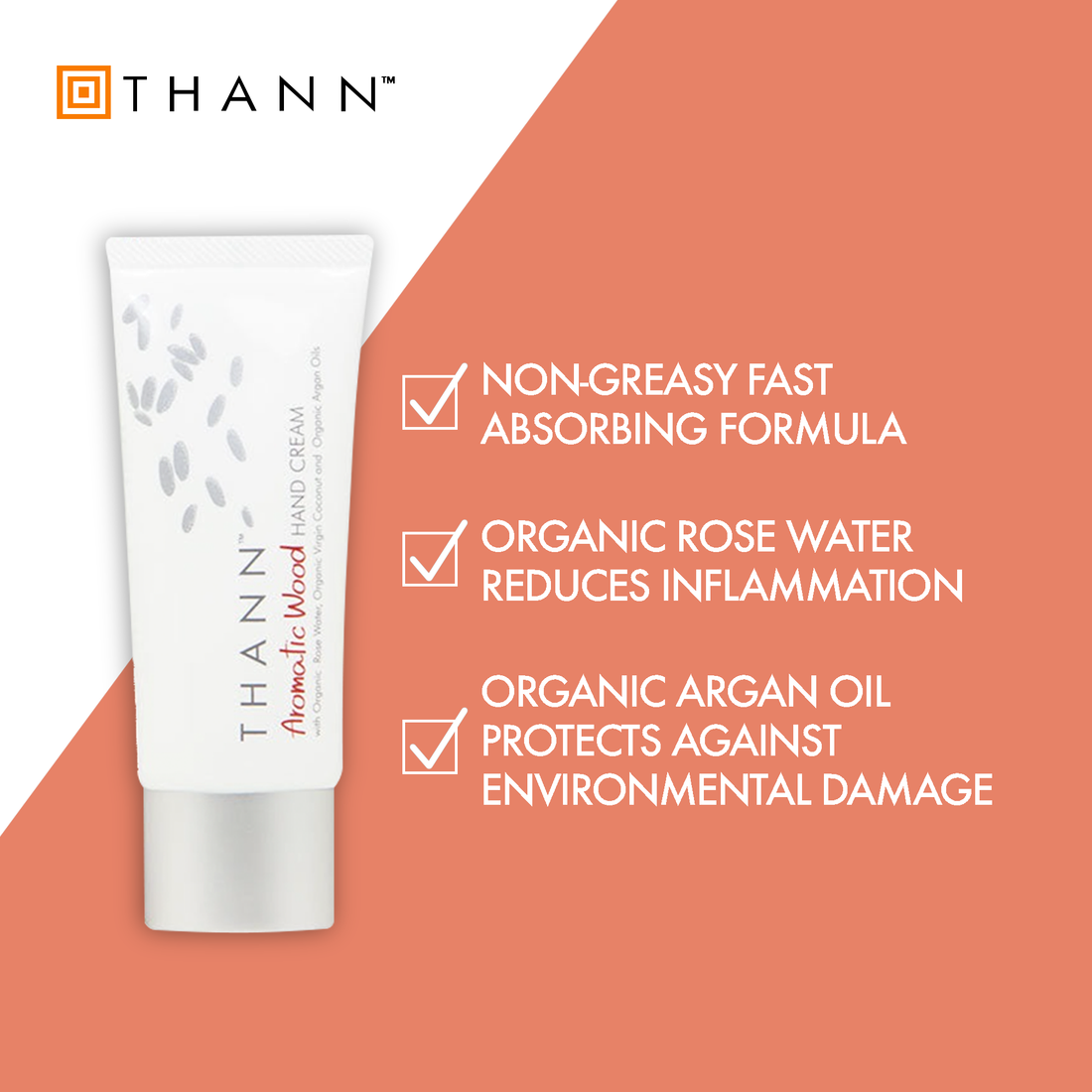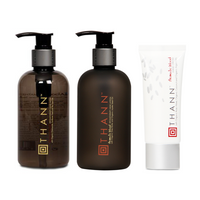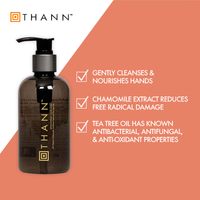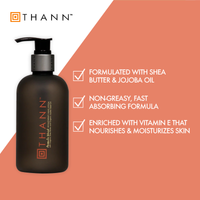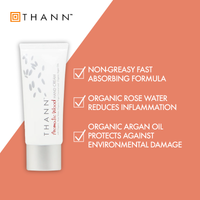 ​​This complete hand care gift set includes everything you need for smooth, clean, and moisturised hands. Our hand wash contains anti-bacterial tea tree oil mixed with your favourite Aromatic Wood scent to keep your hands smelling great after washing them. Our hand lotion is rich in rice bran oil to keep your skin moisturised while our hand cream offers an added antioxidant boost to keep your hands soft and supple.
This gift set consists of:
1pc Aromatic Wood Hand Lotion 250ml
1pc Aromatic Wood Hand Wash 250ml
1pc Aromatic Wood Hand Cream 40g
Dermatologically tested. Paraben free. Mineral oil free. No artificial colour and fragrance.

Set does not include gift wrapping unless requested upon checkout at under "Special instructions to seller". You may also include a special message to your friends or loved ones!

NEW TO THANN?
We Focus On Your Total Wellness
For over 20 years, we provide remedies with aromatherapy and natural goodness for today's hectic lifestyle.
More than ever, our modern way of living creates mental and physical imbalances.
UV Exposure, Late Nights, Prolonged Stress and Processed Foods are some examples of how our body and mind can be negatively impacted.
Learn More
Check it Out
Monthly Promotions
Don't miss out on Thann's monthly promotion, featuring discounted prices on a select group of high-quality skincare and aromatherapy products. Sign up for their newsletter to stay up-to-date on the latest deals and special offers, and treat yourself to some luxurious products at a great price.
Learn More