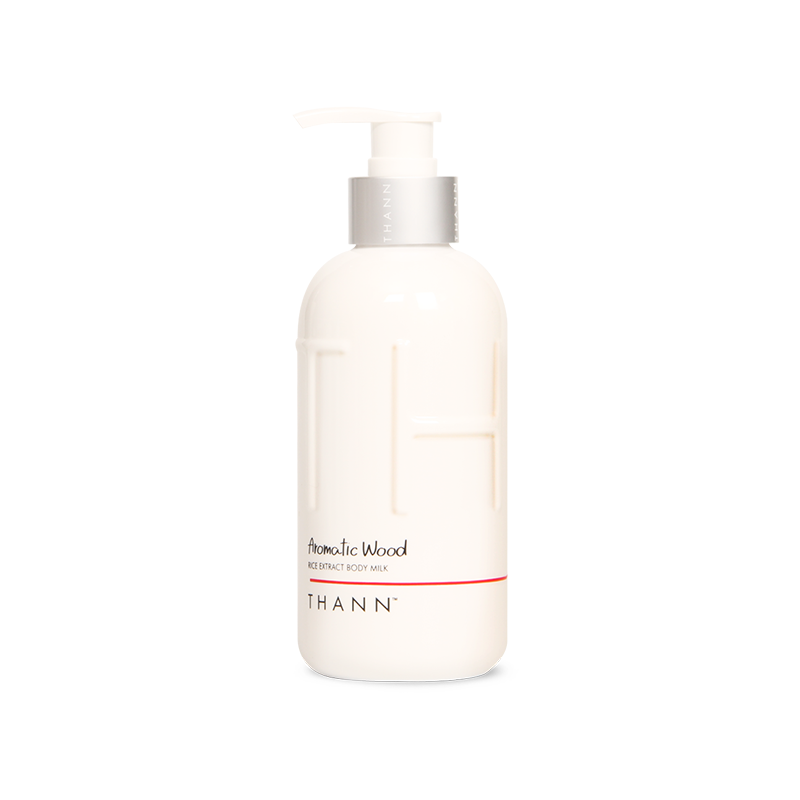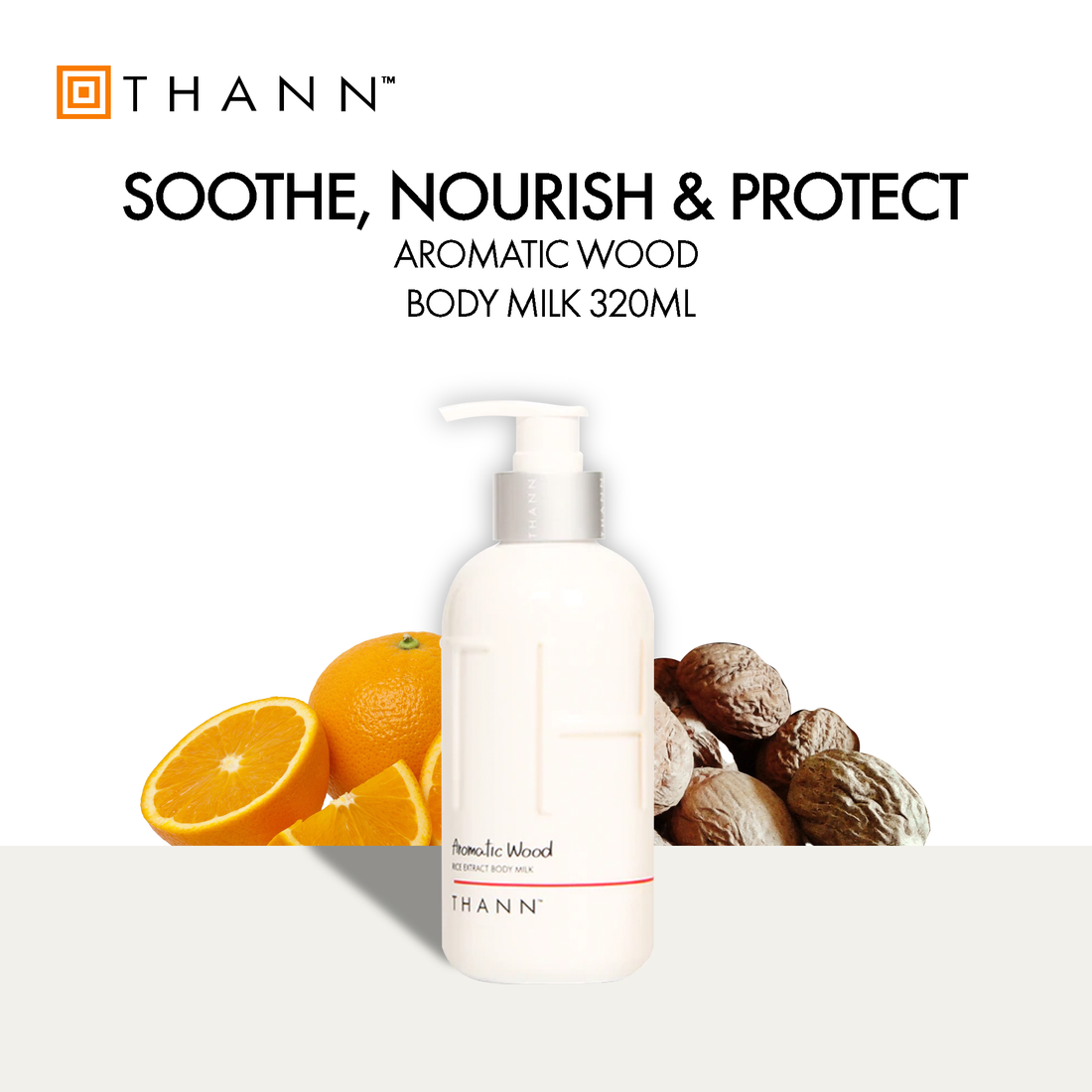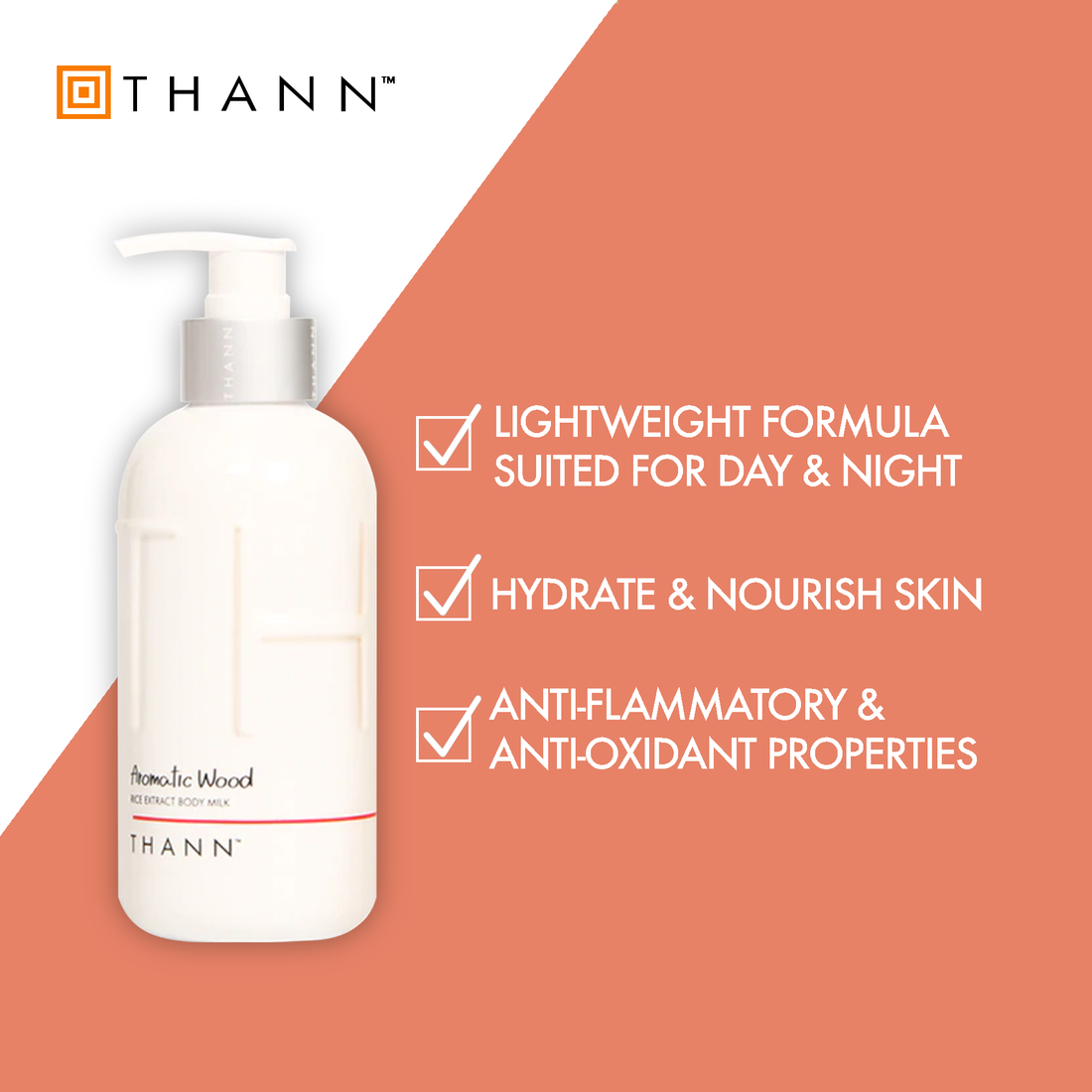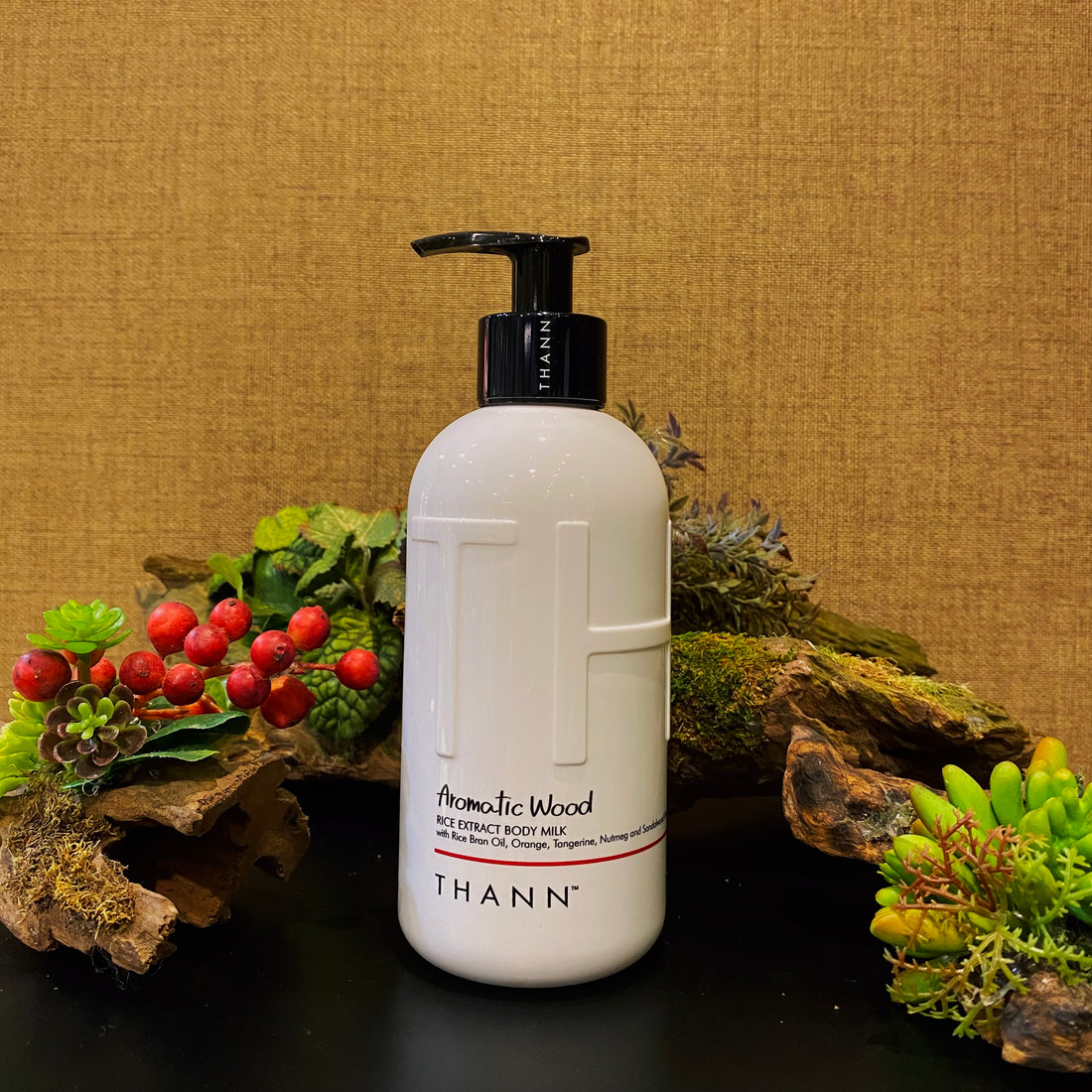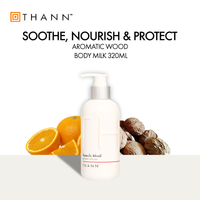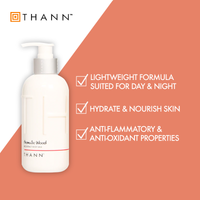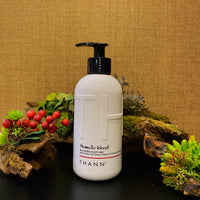 Aromatic Wood Body Milk 320ml
Contains 8% of the highest quality rice bran oil which is enriched in essential fatty acids and Vitamin E's as a natural anti-oxidant with warm and uplifting nutmeg, orange and tangerine essential oils.
Main ingredients 
Testimonials 
@肖凌睿
天呐怎么会这么好闻!完全不腻不油,味道好闻好闻好闻!我买的这款是有甜橙味道的,果木清新,有种度假的感觉!心情超好爱上洗澡哈哈
泰国SPA品牌,之前推荐过他家的防晒平价又好用,这款身体乳也很不错。甜橙香里面融入了肉豆蔻的气息,形成一种独特而美妙的嗅觉体验(作为对木质香情有独钟的我来说很喜欢这个味道)。乳液质地使用起来轻薄好吸收,滋润度也够。
• Dermatologically tested • No artificial colour and fragrance • Paraben free
INGREDIENTS
Aqua (Water), Oryza Sativa (Rice) Bran Oil, Glycerin (Palm derived), Glyceryl Stearate (and) PEG -100 Stearate (Coconut derived), Stearyl Alcohol (Palm derived), Caprylic / Capric Triglyceride (Coconut derived), Dimethicone (Silica derived), Phenoxyethanol, Xanthan Gum (Natural Gum), Citrus Aurantium Dulcis (Orange) Oil, Citrus Tangerina (Tangerine) Oil, Myristica Fragrans (Nutmeg) Kernel Oil, Methylisothiazolinone
Please be informed that THANN reserves the right to change or adjust the formulation for optimum result without prior notice. Please refer to the ingredient list on the product package you receive for the most up to date list of ingredients.
NEW TO THANN?
We Focus On Your Total Wellness
For over 20 years, we provide remedies with aromatherapy and natural goodness for today's hectic lifestyle.
More than ever, our modern way of living creates mental and physical imbalances.
UV Exposure, Late Nights, Prolonged Stress and Processed Foods are some examples of how our body and mind can be negatively impacted.
Learn More
Check it Out
Monthly Promotions
Don't miss out on Thann's monthly promotion, featuring discounted prices on a select group of high-quality skincare and aromatherapy products. Sign up for their newsletter to stay up-to-date on the latest deals and special offers, and treat yourself to some luxurious products at a great price.
Learn More