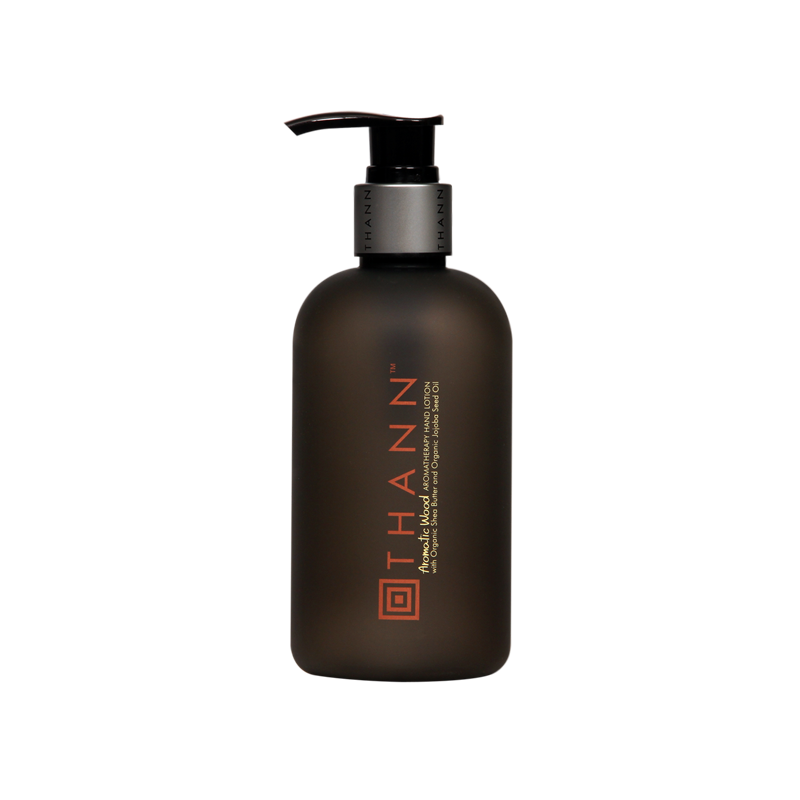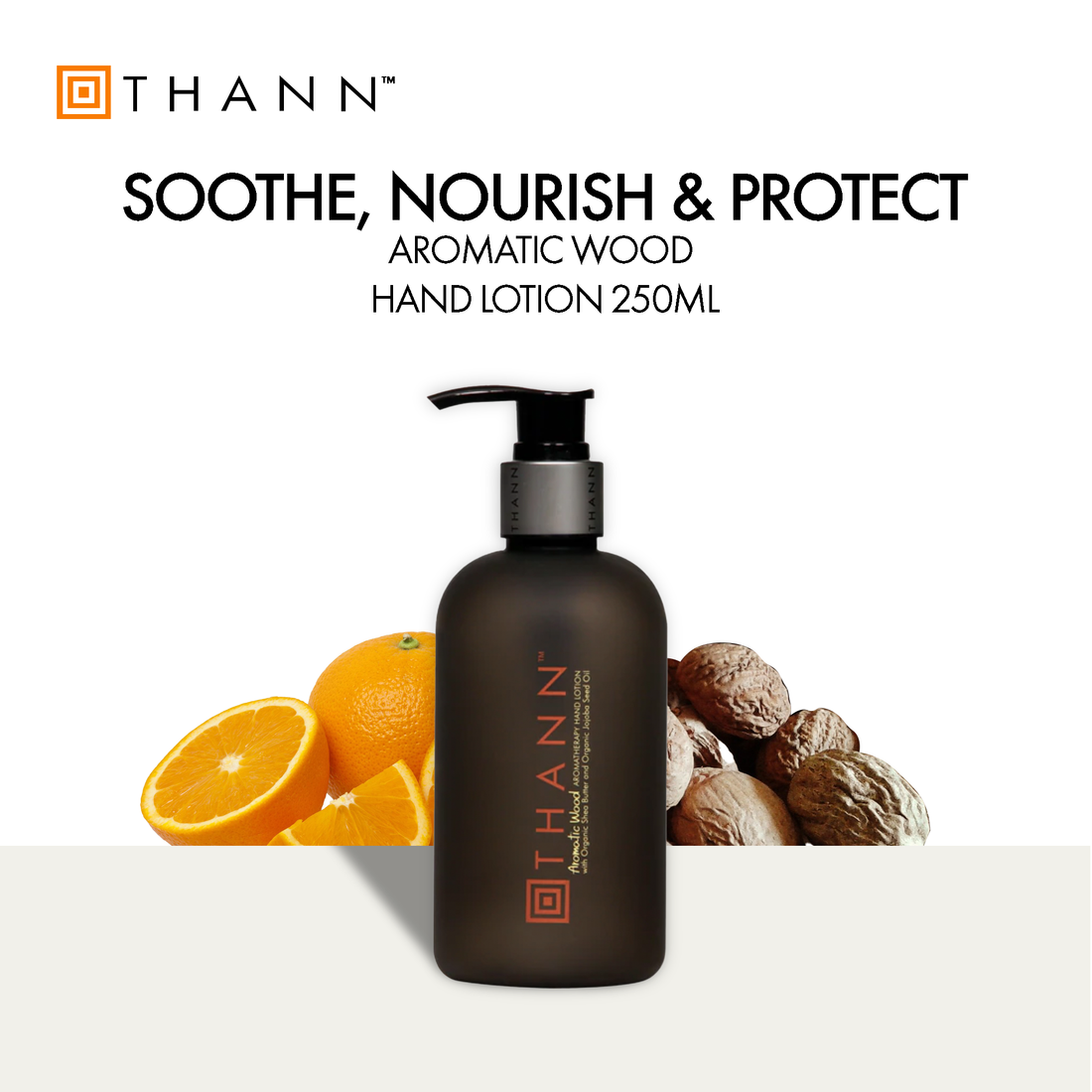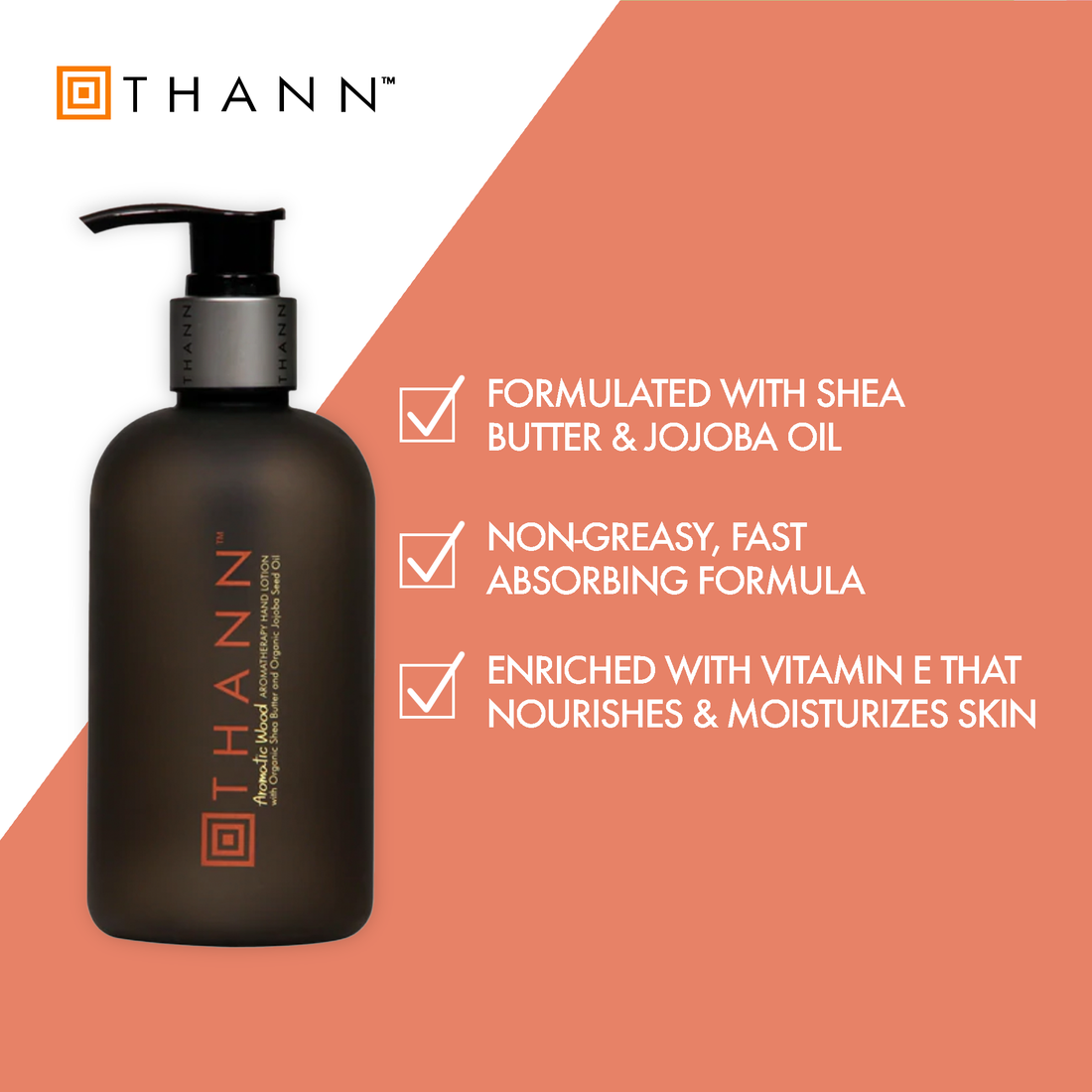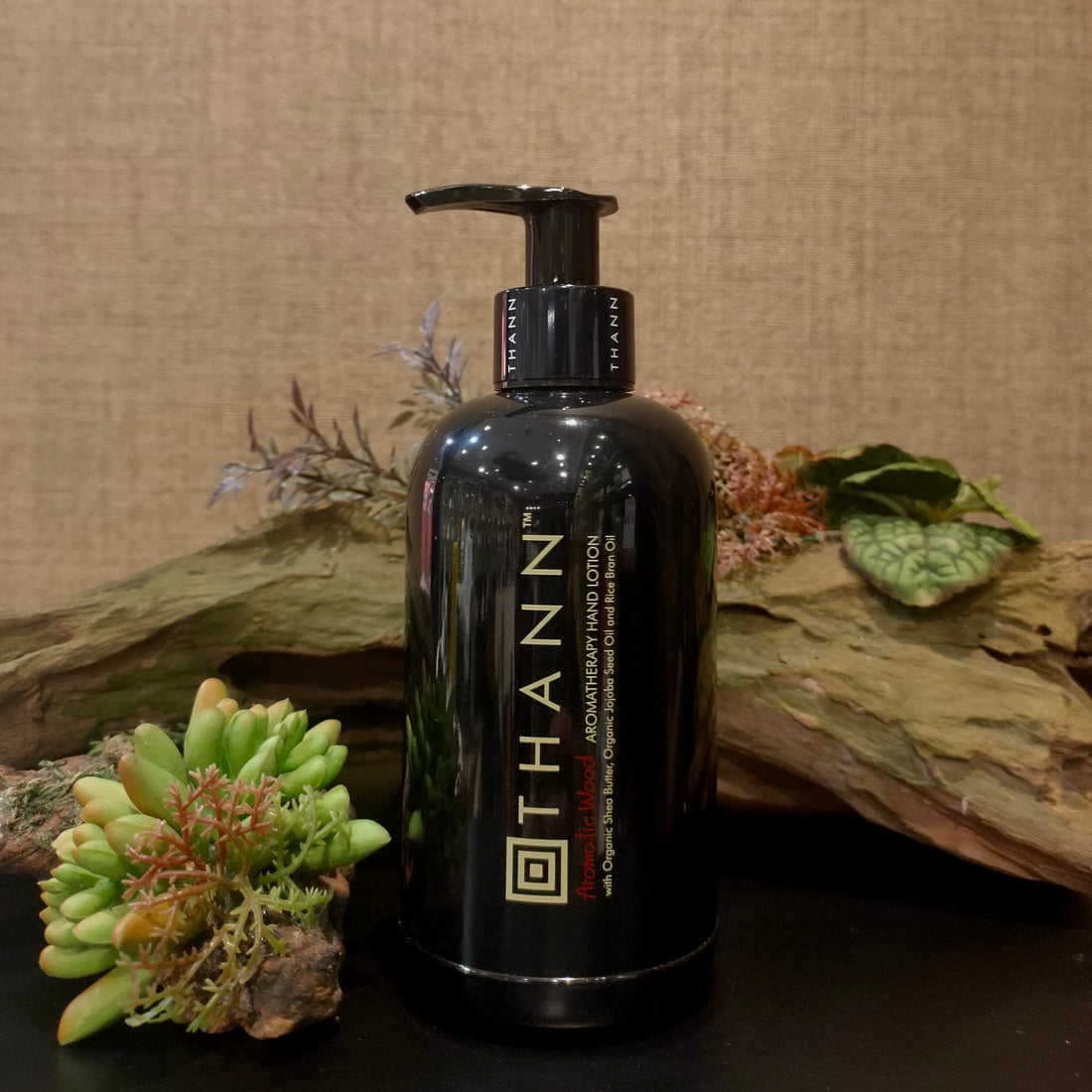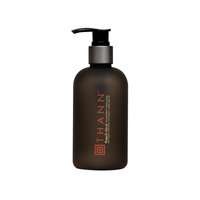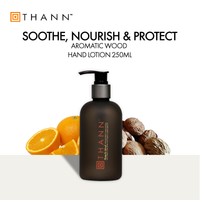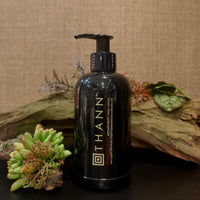 Aromatic Wood Hand Lotion 250ml
Aromatic Wood Hand Lotion with Organic Shea Butter and Organic Jojoba Seed Oil 250 ml
With Organic Shea Butter and Organic Jojoba Oil
Enrich with Vitamin E from Rice Bran Oil, THANN Hand Lotion light texture instantly absorbed into your skin to nourish, condition, and maintain the skin moisture resulting in soft and healthier-looking hands. This intensive formula helps protect your skin from premature aging while enhancing the suppleness of the skin leaving it velvety soft and soothing.
Rice Bran Oil contains high Vitamin E and antioxidants that helps moisturizes skin and protects skin against UV rays. Organic Shea Butter (certified by USDA, USA) provide long-lasting moisture and nourishment to the skin. Organic Jojoba Seed Oil (certified by USDA, USA) forms a barrier that effectively locks the moisture in and keeps the skin soft and supple.
No Artificial Color • No Artificial Fragrance • Paraben Free • Mineral Oil Free • Sulfate Free • Silicone Free • Alcohol Free • Dermatologically Tested
Size: 250 ml / 8.45 fl.oz
Main ingredients 
Dermatologically tested • No artificial colour and fragrance
• Mineral oil free • Paraben free
INGREDIENTS
Aqua (Water), Isopropyl Myristate (Palm derived), *Butyrospermum Parkii (Shea) Butter, Glyceryl Stearate (Palm derived), Cetyl Alcohol       (Palm Kernel derived), Glycerin (Palm derived), Caprylic/Capric Triglyceride (Palm Kernel derived), Citrus Aurantium Dulcis (Orange) Oil, Citrus Tangerina (Tangerine) Peel Oil, Myristica Fragrans (Nutmeg) Kernel Oil, Phenoxyethanol, PEG-100 Stearate, PEG/PPG-18/18 Dimethicone, Limonene, Carbomer, Chlorphenesin, Palmitic Acid (Palm derived), Stearic Acid (Palm derived), Sodium Hydroxide, Disodium EDTA, Oryza Sativa (Rice) Bran Oil, ** Simmondsia Chinensis (Jojoba) Seed Oil, Xanthan Gum, Citnal, Linalool, Sodium Hyaluronate

*Organic Shea Butter Certified by USDA, USA
**Organic Jojoba Seed Oil Certified by USDA, USA
Please be informed that THANN reserves the right to change or adjust the formulation for optimum result without prior notice. 
Please refer to the ingredient list on the product package you receive for the most up to date list of ingredients.
NEW TO THANN?
We Focus On Your Total Wellness
For over 20 years, we provide remedies with aromatherapy and natural goodness for today's hectic lifestyle.
More than ever, our modern way of living creates mental and physical imbalances.
UV Exposure, Late Nights, Prolonged Stress and Processed Foods are some examples of how our body and mind can be negatively impacted.
Learn More
Check it Out
Monthly Promotions
Don't miss out on Thann's monthly promotion, featuring discounted prices on a select group of high-quality skincare and aromatherapy products. Sign up for their newsletter to stay up-to-date on the latest deals and special offers, and treat yourself to some luxurious products at a great price.
Learn More