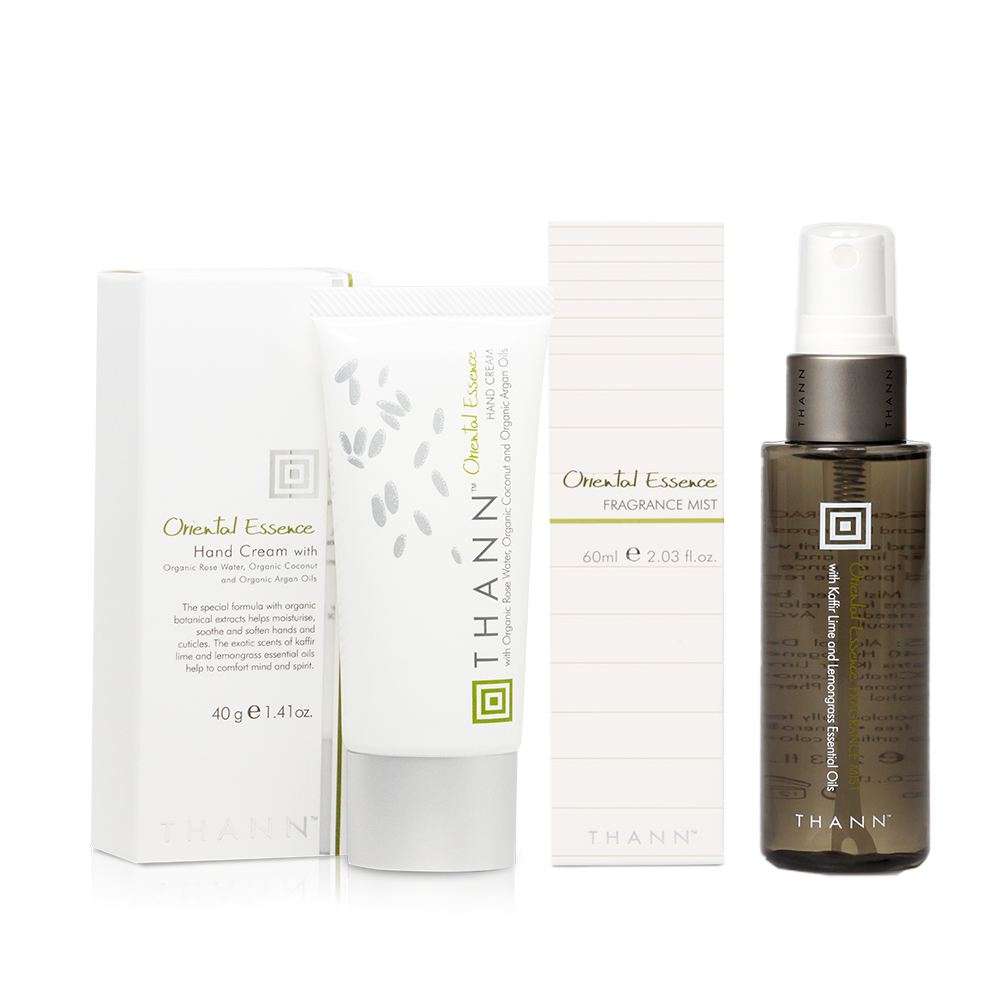 Teacher's Day Oriental Essence Wellness Set
Celebrate Teachers' Day with A Touch of Gratitude and Wellness!
Celebrate the educators who light up young lives with knowledge and compassion. With our Oriental Essence fragrance mist and hand cream, treat them to a wellness experience that will uplift their spirits and pamper their hardworking hands. You're gifting them the essence of relaxation and care. Let this Teachers' Day be a reminder of their invaluable contribution.

Oriental Essence Fragrance Mist: The Gift of Serenity and Aromatherapy
Wrap your favorite teachers in an aura of refreshing calm. Our Oriental Essence fragrance mist is designed to whisk them away to moments of tranquility. With each gentle spritz, they'll experience a burst of refreshing aroma that revitalizes their senses and provides a well-deserved break from their busy schedules. This mist can be used for:
✨ Room: This fragrance can be used to scent a room or remove odors after cooking.
✨ Hair: It can also be used for quickly refreshing the hair after a long day at work or after a Korean BBQ dinner.
✨ Clothing: This mist can used to refresh your coats and jackets or to refresh your closet.

✨ Pillow and Linens: Get a great night of rest by scenting your pillows and linens before sleep.
Oriental Essence Hand Cream: Nourishment for Their Dedication
Show your appreciation in a tangible way with our luxurious hand cream. As teachers spend their days nurturing young minds, their hands often need some extra care. Our hand cream, enriched with natural ingredients, provides deep nourishment and leaves their skin feeling soft and pampered – a gentle reminder of the care they deserve. Our luxurious hand cream contains:

✨ Organic Rose Water: Rose water not only refreshes and hydrates the skin, but its natural antioxidants and anti-inflammatory properties also help soothe irritation, reduce redness, and impart a radiant glow.
✨ Organic Coconut Oil: Coconut oil deeply nourishes and moisturizes the skin, packed with essential fatty acids and antioxidants that promote a radiant and youthful complexion.
✨ Organic Argan Oil: Rich in essential fatty acids and antioxidants, argan oil deeply hydrates and nourishes the skin, promoting a radiant, youthful complexion.
Special set consisting of:
1) Oriental Essence 40g hand cream
2) Oriental Essence 60ml fragrance mist
Set does not include gift wrapping unless requested upon checkout under "Special instructions to seller". You may also include a special message to your teacher!
NEW TO THANN?
We Focus On Your Total Wellness
For over 20 years, we provide remedies with aromatherapy and natural goodness for today's hectic lifestyle.
More than ever, our modern way of living creates mental and physical imbalances.
UV Exposure, Late Nights, Prolonged Stress and Processed Foods are some examples of how our body and mind can be negatively impacted.
Learn More
Check it Out
Monthly Promotions
Don't miss out on Thann's monthly promotion, featuring discounted prices on a select group of high-quality skincare and aromatherapy products. Sign up for their newsletter to stay up-to-date on the latest deals and special offers, and treat yourself to some luxurious products at a great price.
Learn More